When you create a block in a drawing, you should think if it will be useful in other drawings.
You can access that block from other drawings using the DesignCenter or Content Explorer, but you'll probably need to remember where the block was, in order to find it.
Instead, many people create block libraries, putting several blocks in a special block library drawing, or putting each block in a separate drawing. Because you name and store these drawings specially to make them easy to find and identify, the blocks they contain are easier to find.
For example, you may have a folder named Blocks. And you could name a drawing with a double-hung window block in it Double-Hung Window. That certainly helps you to find it!
To save a block in your drawing as a separate file, you use the WBLOCK command. This is called writing (saving) the block. Follow these steps:
Select the block that you want to write. (This saves you from having to find it in the drop-down list of all the blocks in your drawing when you open the Write Block dialog box.)
Type wblock on the command line. The Write Block dialog box opens.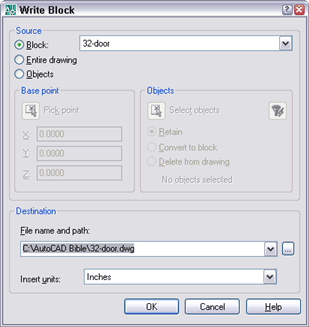 In the Source section, choose Block. Your selected block appears in the drop-down list.
Click the Ellipsis button to navigate to the desired location and enter the desired drawing name in the File Name text box. Click Save.
In the Insert Units drop-down list, choose a unit type, if desired.
Click OK.
How do you keep track of drawings and create a block library? Leave a comment!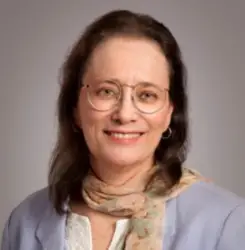 Latest posts by Ellen Finkelstein
(see all)