Let's say that you add some text in your drawing, but then decide that the text should really be in a Notes box in your title block.
Or, you add some text in your title block and then think, "No, it should be part of the drawing."
You can move objects from model space to paper space and vice versa, with the CHSPACE command. It's quite simple:
Click a layout. You need to be on a layout tab to use the command.
Make sure that you're in the space you need to be in to select the object you want to move.
If you want to move an object from paper space to model space, you need to be in paper space to select that object. If you aren't in paper space, double-click outside the viewport to enter paper space.
If you want to move an object from model space to paper space, you need to be in model space to select that object. If you aren't in model space, double-click inside the viewport to enter model space.
Go to Home tab > Modify panel  (expanded)> Change Space to start the CHSPACE command.
At the prompt, select one or more objects to move.
Press Enter to end selection and the command. AutoCAD moves the selected objects to the other space.
Tip: You can select the objects before starting the  command. Then the command moves them without further input from you. It's very quick.
## Dynamic block is another great productivity tip to master. Sign up below to get your Free tutorial on creating a complete dynamic block, including a drawing to practice on. You'll make a movable chair, resizable desk, and more.
On the command line, you'll see to messages like these:
1 object(s) changed from PAPER space to MODEL space.
Objects were scaled by a factor of 1.31642071267405 to maintain visual appearance.
The command scales your objects! According to the Help listing for CHSPACE, the command scales the objects "appropriately."  I haven't figured out exactly what this means and how the scale factor is calculated. If you know, please leave a comment!
Do you use this command? Why? I'm especially curious about why people might use it for objects other than text.
Want more productivity tips like this? You can draw and edit faster and easier with this easy to follow top 25 productivity tips every AutoCAD user should know.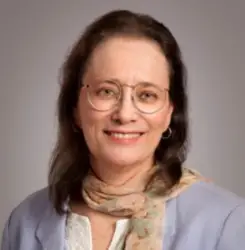 Latest posts by Ellen Finkelstein
(see all)