Sometimes you need to create a 2D profile that is a combination of the basic geometrical shapes that AutoCAD creates. While you might be able to use the PLINE command to create what you want, in some cases, 2 other methods may be easier.
Subtract shapes with the SUBTRACT command
For example, let's say that you want to create this profile.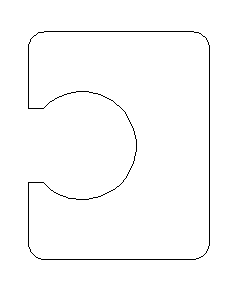 Depending on the information you have about the radius of the circle and length of its inset, it might be easier for you to start with these objects: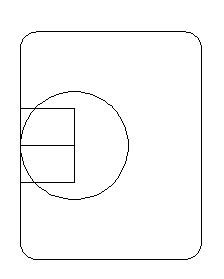 Here is one way to get the result you want: Continue reading Combine or subtract 2D shapes to create custom shapes