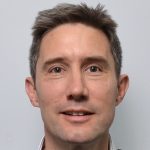 This is a guest post by Ben Richardson. Ben is director of Acuity Training, a UK based IT training business. Acuity Training focuses on high quality classroom-based IT applications training including AutoCAD (of course!), Adobe and Microsoft.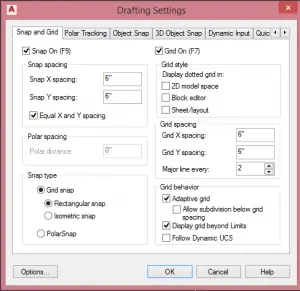 You can't succeed in 3D drawing without learning how to view your model from various angles. In this tutorial, you will become familiar with AutoCAD's Isometric views, learning to move and alter AutoCAD objects in 3D. You will do this by creating a simple 3D representation of a door and manipulating it to suit your needs. It isn't an exact model but will give you the experience you need to create more precise 3D models.unit
1) Specify settings
Before we start, you need to make sure your settings are identical to mine for the tutorial to work.
We'll be working in inches. If you customarily work in the metric system, type DWGUNITS on the command line and type 1, for inches.
Type UNITS and in the Units dialog box, under Length, Type, choose Architectural and click OK.
To specify the Snap and Grid settings, right-click the Gridmode button on the Status bar and choose Grid Settings.
Snap and Grid should both be on, set to 6″, as you see on the right. Click OK to close the dialog box. Continue reading Viewing 3D objects with Isometric View in AutoCAD