The Quick Select dialog box is a simple filtering device that helps you select the objects you want. For more advanced filters and for when you want to save filters, use the FILTER command.
There are 4 ways to open Quick Select in AutoCAD:
Home tab> Utilities panel>Quick Select
With no command active, right-click in the drawing area and choose Quick Select
Click the Quick Select button in the Properties palette
Type qselect on the command line.
Here's a simple drawing with some lines and blocks. I use this drawing to show you how to use Quick Select in the video below.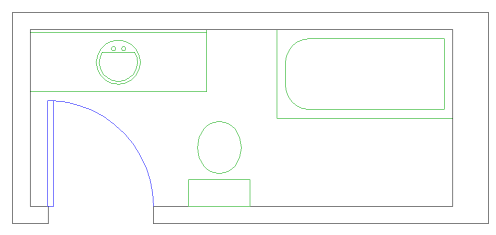 Here's the Quick Select dialog box. You use it by working your way from the top down.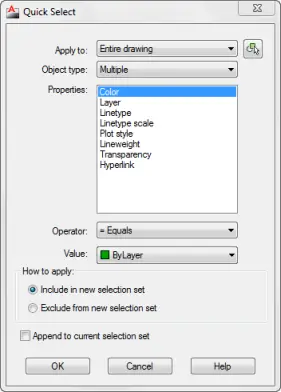 Watch the video tutorial below to see how to use the Quick Select feature.
Check out this free dynamic block tutorial
Plus get free tips in our AutoCAD Tips Newsletter!
Get a free tutorial on creating a complete dynamic block, including a drawing to practice on. You'll make a movable chair, resizable desk, and more. PLUS, the highly-acclaimed AutoCAD Tips Newsletter will keep your skills up to date!
How do you use the Quick Select feature? Or do you have other methods of creating filters for selecting objects? Leave a comment!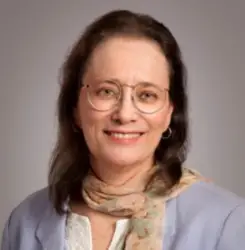 Latest posts by Ellen Finkelstein
(see all)