In previous posts, I explained how to insert blocks from the Tool Palettes window, the DesignCenter, and the Content Explorer. In this tip, I'll explain how to create block library and use the INSERT command to insert blocks that are in that library.
You don't need a special tool like the Tool Palette window, DesignCenter, or Content Explorer to insert a block. Instead, you can save all of your blocks as separate drawings in a folder and insert them from that folder.
I explain how to create a drawing from a block in my tip, "Write blocks to save them as separate files." This tip explains the WBLOCK command, which automatically uses the base point of the block as the base point of the drawing, so that you can easily insert the block in the right place.
Once you have saved your blocks as drawings in a block library folder, you can easily use the INSERT command to find and insert them. Follow these steps:
On the Home tab, in the Block panel, click Insert.
In the Insert dialog box, click the Browse button to browse to your library folder and then the block you want inside that folder. Remember that each block is a separate drawing.
Double-click the block you want to insert.
Choose the settings you want in the Insertion Point, Scale, and Rotation sections of the dialog box.
Click OK.
If you kept the default option to specify the insertion point on-screen, pick the point you want. Specify scale and/or rotation if you also set them to be specified on-screen.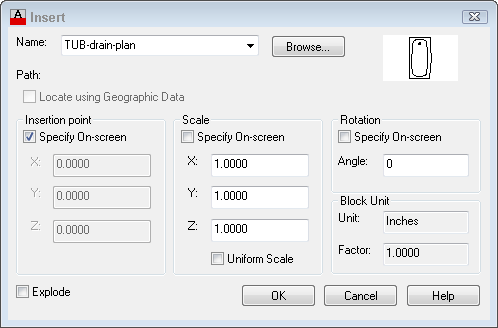 ** One useful tip from our reader's comment is to create one file with all your most commonly use blocks, then insert it in your drawings. Each block is now available in the insert block drop down list.
How do you manage your blocks? Do you have a formal block library? How do you set it up and access its blocks? Leave a comment!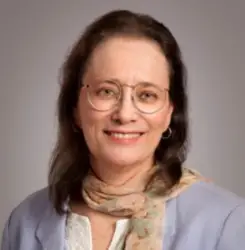 Latest posts by Ellen Finkelstein
(see all)