The command line is an essential component of drawing in AutoCAD. Even if you don't type commands there, you need to look at it for prompts and you probably use it to specify options.
The command line is actually a palette window. By default, the command line is docked at the bottom of your screen.

See more of the command line
Another default is that the command line palette shows 3 lines of text: the Command: prompt and 2 previous lines. You can drag the upper edge of the palette to show more lines.

To display the entire history of the command line, press F2 to open the AutoCAD Text Window.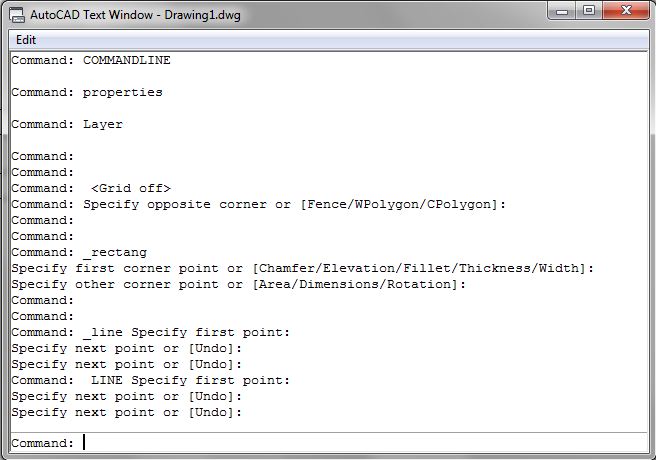 See less of the command line
On the other hand, if you think that the command line takes up too much space you can hide it or collapse it.
To hide the command line, pres CTrl + 9. So you don't do this by accident without knowing how to get the command line back, you see this message:

Check the Always Close the Command Line Window check box to avoid seeing this message the next time. Then click Yes. Now, you can easily toggle the command line to display and hide it.
To collapse the command line (like other palettes such as the Properties window or the Tool Palettes), first undock it by dragging its gray title bar at the left.

Then right-click the gray title bar and choose Auto-Hide. The command line palette collapses to a small gray bar. That's pretty small! But as soon as you hover your cursor over the bar, the command line expands.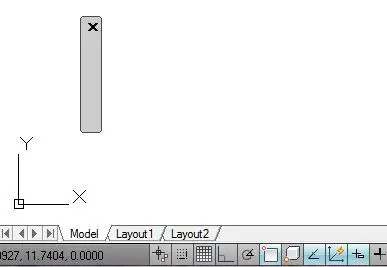 Let AutoCAD help you
Starting with AutoCAD 2012, when you start to type a command, AutoCAD auto-completes. If you pause, you see all commands starting with the letters you typed and you can choose the desired command.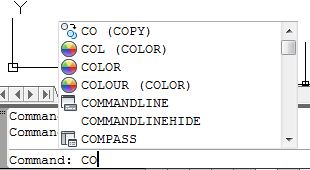 You can do minor editing as you type, in case you make a mistake (before pressing Enter):
Home: Moves the cursor to the beginning of the line
End: Moves the cursor to the end of the line
Left arrow: Moves the cursor to the left
Right arrow: Moves the cursor to the right
Backspace: Deletes the character to the left of the cursor
Delete: Deletes the character to the right of the cursor
You can also use Ctrl+V to paste text from the Windows clipboard.
More command line tricks & tips
Here are some more ways to make using the command line easier:
Repeat the last line you entered: Press the Up arrow and pres Enter.
Copy a previous command from the Text Window: Press F2 to open the Text Window, highlight the item you want, right-click, and choose Paste To CmdLine.
Repeat a recent command: In the Text Windows, right-click and choose Recent Commands. Then choose the command you want.
Do you have any tips for using the command line window? Leave a comment!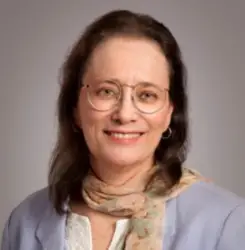 Latest posts by Ellen Finkelstein
(see all)