I just finished teaching a 2-week AutoCAD class at the local University here (Maharishi University of Management). The course was part of the Sustainable Living undergraduate major program. It was a lot of fun and the students created amazing designs and fantastic drawings of those designs. Although the time was a little tight, they really learned an incredible amount. I taught in the morning and a co-teacher went through the exercises from my book in the afternoon.
I wanted to show the head of the department what the students accomplished and thought I'd send him a PDF. I was wondering how to combine all the drawings into a PDF and could have exported each one to PDF and combined them in Adobe Acrobat, but then I thought of the sheet set feature. The students had all created layouts with titleblocks. Here's what I did:
I opened the Sheet Set Manager (View tab>Palettes panel>Sheet Set Manager).
From the drop-down list, I chose New Sheet Set.
In the dialog box, I named the sheet set and assigned it to a folder, in this case the folder where I had saved all of the students' drawings. All of the files and their layouts were listed.
I clicked on each one to see a display of the layout. Because many of the drawings had a Layout2 tab that the students didn't use, I was able to remove those by just looking at the display, right-clicking and choosing Remove Sheet. No need to open the drawings!
Then I selected the sheets, clicked the Publish drop-down arrow, and chose Publish to PDF. I chose a name and location and clicked Select.
That's it! AutoCAD created the PDF.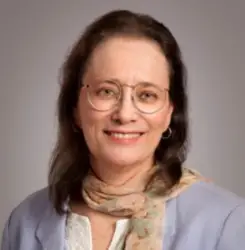 Latest posts by Ellen Finkelstein
(see all)