It's that time of year again, when Autodesk allows us beta participants out of our non-disclosure agreement and lets us finally discuss all of the new features! Each year I cover them in some detail, so you can decide if you want to upgrade.
What are the biggies? New 3D surfaces are probably the biggest new addition. Transparency is important enough that the new logo alludes to it. If you drag the desktop icon over other icons, you'll see that the left side of the black bar is actually transparent.
Secondary grips on polylines are cool. And you create hatches on the ribbon now. (You can still use the dialog box if you want.)
Cosmetic changes
The grid has been reworked. Instead of dots, it looks like graph paper. It's on by default in acad.dwt, which is meant to show it off, but is kind of annoying if you don't use the grid that much. Of course, you can open acad.dwt,  turn off the grid by clicking the Grid button on the status bar, and save. This won't affect existing templates, because the grid setting is saved in the drawing.
The default color of the background has changed yet again. Third time in three years. This is a touchy subject with many users! This time it's dark gray. I stick to white because it makes for better images.
The UCS icon looks a little different. No arrows. Maybe they think it looks more modern.
The Help system is Web-based. You'll be opening HTML files. As long as you're connected to the Internet, they'll be from Autodesk's Web site. The new system takes a little getting used to.
There are 5 new predefined visual styles: shades of gray, sketchy, x-ray, shaded  with edges, shaded. These just mean that you can usually find a look you like without creating a custom visual style. The x-ray visual style is especially nice for working in 3D; it gives you a sense of the solidarity of objects (unlike wireframe), yet you can see the back sides and edges of objects.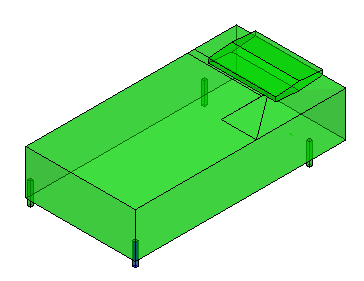 Parametric Constraints Updated
A new button on the status bar, Infer Constraints, automatically creates constraints based on your geometry.
You can relax constraints temporarily by pressing the Ctrl key. It's easier to hide and show the constraints that you want. There are now individual commands for all of the GEOCONSTRAINT options, for less fussing to get where you want to go. For example to set a geometric constraint for parallel lines, you would use the GCPARALLEL command. The same is true for the DIMCONSTRAINT command; for example, there's a new DCLINEAR command.
You can create parameter filters to help you display and hide just certain parameters.
Secondary Grip Editing
Polylines have grips at the midpoints of their segments, called secondary grips. You can use them to convert the segment to an arc (or to a line if it's an arc), stretch it, or add a vertex. You can do the same with the traditional grips, now called primary grips.

New Transparency Property
Objects can now be transparent and you can set the transparency percentage. Transparency is an object property just like color and linetype, so you can create layers with transparency. You'll probably want to use transparency for fills and gradients; it doesn't do much for the outlines of objects. Here you see some trees at 60% transparency, showing the outline of the house through them.
New Hatch Interface and Features
You now specify hatches on a new Hatch Creation ribbon tab. There's also a Hatch Editor ribbon tab. You can get back the old Hatch and Gradient dialog box by clicking the dialog box launcher arrow to the right of the Options panel on the Hatch Creation tab, but once you get used to the ribbon interface, you'll probably find that it works well.
Fancier Splines
Splines have new options: Method and Degree. The Method option lets you specify either fit points (as in the past) or control points (also called control vertices or CVs). When you're using the CV method, the Degree suboption specifies the polynomial degree, which controls how many curves the spline can have between vertices. There a new suboption called knots for the Fit method that I won't explain, because I don't really understand it. (You can choose chord, square root, or uniform knot parameterization-got it?) Finally, you don't have to press Enter twice at the end to finish off your spline–yay!
New 3D Surface Objects
In the 3D Modeling workspace (and there's a new 3D Basics workspace), there's a new tab, Surface.
This is a huge new feature. AutoCAD has 3 new surface types:
Blend: Creates a smooth transition between existing curves.
Patch: closes (patches) a closed model that has an open top. It's like putting a roof on 4 walls.
Network: Creates a surface through a set of curves in the U and V directions. It's somewhat similar to lofts, but more flexible.
There are also two modes for creating surfaces:
NURBS surfaces: You edit NURBS surfaces by moving or stretching their vertices.
Procedural surfaces: They are associative, so that when you edit them, you edit the basis for the surface, such as a spline, and the surface adjusts accordingly. (Think of how you can edit on of the objects that bounds a hatch and the hatch readjusts.)  Two other names sometimes used for procedural surfaces are analytic and explicit surfaces.
You can offset, fillet, trim, and extend surfaces. Splines are more connected to surfaces now, as they are often used as the basis for surfaces.
In many cases, you can now choose whether a 3D command creates a solid or a surface.
Miscellaneous new features
Navigation bar: There's a new navigation bar that lives on the right side of the screen and is transparent until you hover over it. It's the new home for the ZOOM and PAN commands, as well as ORBIT and a couple of others.
3D object snaps: There are new 3D objects snaps, such as vertex, midpoint on edge, and center of face.
Materials browser: The new Materials Browser is a separate palette rather than part of the Tool palettes. There are many new materials.
Select similar: The SELECTSIMILAR command allows you to select objects in a drawing that are similar to a selected object or objects. Select one or more objects, then right-click and choose Select Similar from the shortcut menu. The objects remain selected when you then choose an editing command, so you can immediately apply that command to the selected objects. Use the Settings option to control which object properties AutoCAD uses to compare the selected objects with others that are in the drawing.
Point clouds: Point clouds are huge arrays of points created by 3D scanners and the like. You can now attach them to your drawing.
Keep up to date with AutoCAD! Subscribe to the AutoCAD Tips Newsletter!
What do you think your favorite feature will be?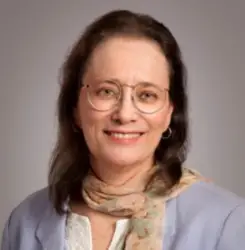 Latest posts by Ellen Finkelstein
(see all)