When you create a new User Coordinate System (UCS) in AutoCAD, by default, your viewpoint doesn't change. Here I used the 3 point option of the UCS command to create a new UCS.
Sometimes, you may want to return to plan view in that new UCS to get your bearings. You can do this with the UCSFOLLOW system variable. Type it on the command line and change its value to 1.
Then, when you create the new UCS, AutoCAD puts you in plan view for that new UCS.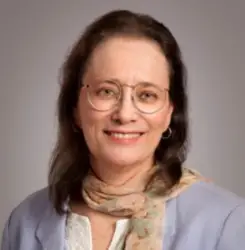 Latest posts by Ellen Finkelstein
(see all)