Blocks and basepoints go hand-in-hand. Knowing how to work with basepoints can make your life much easier. It's so frustrating to insert a block and have it disappear into outer space because the basepoint is in the wrong location!
The Basepoint option of the INSERT command
When you insert a block, a Basepoint option appears with the Specify insertion point: prompt. When you use this option, you can move the insertion base point of the block to anywhere you want. This option can be really helpful sometimes but I don't think it's used very often.
The BASE command
A block library often has one block per drawing. You save each block in its own drawing. By default, the basepoint of a drawing is 0,0. But unless you put the block right at 0,0, you'll want to change that. (Another option that works is to use WBLOCK and choose to write just the block. Then, the basepoint is taken from the block and is in the right place.)
Use the BASE command in the drawing containing the block to specify the origin of the drawing, which is usually on an object snap somewhere on the block. Then, when you insert the drawing, your basepoint will be right on the block.
Creating a Basepoint parameter
For a dynamic block, the Basepoint parameter  sets a base point for the block. This is useful when you're turning a block into a dynamic block and want to change the basepoint. You add a Basepoint parameter in the Block Editor, from the Parameters tab of the Block Authoring Palettes, as you see here. The basepoint functions like any other block basepoint.
During insertion of a dynamic block, you can use the Basepoint option as I described earlier.
But you can do something else with dynamic blocks.
While you're inserting a dynamic block, you can press Ctrl to cycle among the grips if their Cycling property is set to Yes. (By default, it is.) Each time you press Ctrl, the cursor moves to another grip on the block. This lets you visually see the results of each basepoint before you commit to inserting the block.
To check the Cycling property, double-click the block to open the Edit Block Definition dialog box, and click OK to open the Block Editor. Click any grip and open the Properties palette. Look for the Cycling property in the Misc section.
If the Cycling property is set to No, click the item, click the drop-down arrow, and choose Yes.
Do you have any other tips for controlling blocks with basepoints?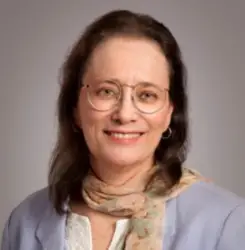 Latest posts by Ellen Finkelstein
(see all)