Everyone works with layers. Most of the time, you set up your layers in a template and that's that. But when you need to make changes, a few tips can help make the process easier. Here are some of mine:
Create a similar layer: When you create a new layer, often you want its properties to be similar to that of an existing layer. Select that layer in the Layer Properties Manager and then click the New Layer button. Your new layer will have the same properties as the selected layer and you now have to change only those properties that will be different.
Undo changes to layer settings: Choose Home tab> Layers panel> Previous to undo changes you made to layer settings. It's like an UNDO comment for the Layer Properties Manager. This is the LAYERP command. It can go back more than one change, but doesn't uncreate new layers you've created.
Turn off layers instead of freezing them: If you're used to freezing layers that you don't want to see, you might want to try just turning them off instead. Turning them back on doesn't require a regeneration.
Save layer states: If you change the states of your layers a lot (on/off, unlocked/locked, etc.) and/or change their properties (color, linetype, etc.) and then change them back, save layer states. Choose Home tab> Layers panel> Layer States drop-down> Manage Layer States or click the Layer States Manager button in the Layer Properties Manager. You can then restore your layer states in the Layer States Manager dialog box.
Use the Express Tools layer commands: Check out the layer commands that were once part of Express Tools but are now in the Layers panel of the Home tab. Some of them are in the extended section, so you have to click the down arrow on the panel's name. Do you have a favorite?
Change more than one layer at a time: You can modify more than one layer at a time in the Layer Properties Manager. Select the layers you want to change and then click in the row of any of the selected layers, in the column of the property you want to change. For example, to change the color of two layers, select them (press Ctrl and click them), and click the color swatch of either of the selected layers.
Purge layers that you don't need: The PURGE command has a new feature that helps you figure out why you can't purge an item. In the Purge dialog box, select the View Items You Cannot Purge option. Then select an item. Below the list of items, you'll see an explanation. For example, "This layer cannot be purged because it is the current layer."
What are your layer tips?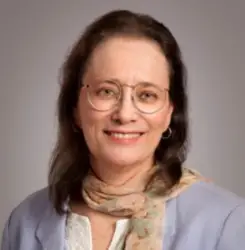 Latest posts by Ellen Finkelstein
(see all)