A revision cloud is an often-used means to indicate that certain areas of a drawing contain revisions. The cloud draws attention to the revision. It's similar to using Track Changes in Microsoft Word, or highlighting text. The revision cloud circles the revised objects.
To add a revision cloud, choose Home tab> Draw panel (expanded)> Revision Cloud, or start the REVCLOUD command. You see the following prompt:
Minimum arc length: 2′-8″ Maximum arc length: 2′-8″ Style: Normal
Specify start point or [Arc length/Object/Style] <Object>:
The first line shows the existing settings. Use the Arc Length option to set the minimum and maximum arc lengths that make up the cloud. The maximum can be up to 3 times the minimum. When you create a range, the result looks more hand drawn. You can pick each arc point to control the size of the arcs, but if your picks are longer than the maximum arc length, AutoCAD creates the arc automatically.
Use the Object option to select an object and place the cloud around that object. The object must be a polyline, spline, or circle.
You often need to change the arc length to make a revision cloud look good around various sized areas.
Use the Style option to choose either Normal (the default) or Calligraphy, which creates beautiful clouds that look as if they're created with a calligraphy pen.
When you're done with your settings, just drag around the area to draw the revision cloud. When you get back to the beginning, AutoCAD closes the cloud for you. You can end the cloud at any point by pressing Enter; use this technique to create an unclosed cloud. Drawing a revision cloud is different from other drawing tasks because you drag rather than specify start and end points.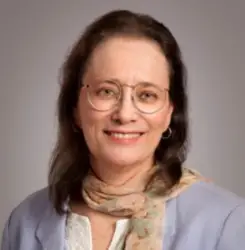 Latest posts by Ellen Finkelstein
(see all)