If you create user-defined hatches, which means that you specify the angle and spacing, you may want to save them for future use. You can easily do this using a tool palette.
First, create the user-defined hatch. In the Hatch and Gradient dialog box (or on the Hatch Creation tab in AutoCAD 2011), choose User-Defined as the type. Use the tools to specify the angle and spacing.
This hatch has an angle of 30° and a spacing of 0.25 units.
Open the Tool Palettes window. (View> Palettes> Tool Palettes, or the TOOLPALETTES command)
Click the Hatches and Fills tab.
Select the hatch. Then click and hold until you see the drag-and-drop arrow, as you see here.
Then simply drag the hatch to the tool palette. Here you see the new hatch on the palette.
You can now drag this hatch into any closed area in your drawing.
Even better, because you have that hatch pattern saved in a tool palette, you can use it in any other drawing.
Did you find this tip useful? Sign up to get notified whenever I post new tips.
Related tips:
Add commands to tool palettes from the CUI dialog box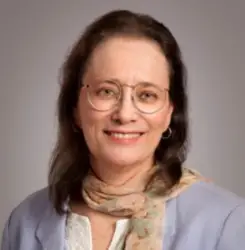 Latest posts by Ellen Finkelstein
(see all)