A DWF file is a vector image format that you can use to share your designs with others, without sending the actual drawing. You might do this to share your designs without revealing the details, or to send them to people without AutoCAD. The recipients use Autodesk Design Review to view the DWF file. Autodesk Design Review is a free download, available from www.autodesk.com/designreview.
Follow these steps to create a DWF file:
Open the drawing or drawings that you want to use. You can include more than one drawing and layout in the DWF file.
Choose File> Publish to open the Publish dialog box.
Use the Add Sheet and Remove Sheets buttons to add or remove drawings and layouts. Other buttons lets you change the order, choose a Page Setup, change the page name, and save the list of drawings for future use.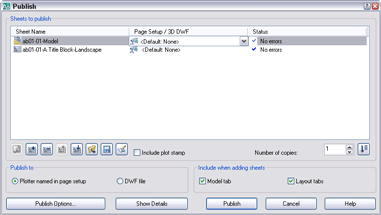 From the Publish To section, choose the DWF File option.
Click the Publish Options button to open the Publish Options dialog box.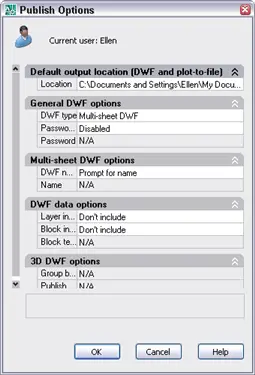 In this dialog box, you can specify the location, a single- or multi-page file, file name, and password. You can also choose to provide layer, block, and sheet set information. For example, if you provide layer information, viewers can turn layers on or off. Click OK.
In the Publish dialog box, click the Publish button.
At the message asking if you want to save the list of sheets, answer Yes if you may want to create the DWF again for those drawings and layouts. Otherwise, click No.
You may see a message saying that the publishing is going on in the background. Click OK to create the file.
To view the file, you should be able to double-click it. Autodesk Design Review is installed with AutoCAD automatically. If not, you can find it in your Program Files\Autodesk folder.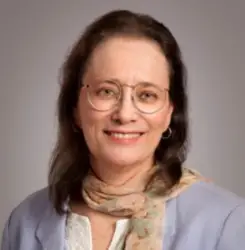 Latest posts by Ellen Finkelstein
(see all)