There's no reason to recreate the wheel – or text or dimension styles, if you have them elsewhere. The easiest way to import a text or dimension style from another drawing is to use the DesignCenter.
Follow these steps:
Go to the View tab then locate DesignCenter icon under the Palettes section or simply type "ADCENTER". A reader also make a useful comment of another shortcut. Type Ctrl+2 to bring up or close down Center window.
From the Folder list (it looks a lot like Windows Explorer) navigate to the folder where the drawing that has the text or dimension style that you need is located.
Click the drawing's Plus sign to expand it and choose the type of elements that you want to import, such as a text style.
On the right, you'll see a list of the text styles that are available in the drawing. Drag the one you want onto the drawing area.
You can also use the Content Explorer, although the set-up process is more complex. Here are the steps:
Click the Plug-Ins tab, then click Explore.
If the folder where the drawing you is not listed, click Add Watched Folder at the bottom.
Navigate to the folder, select it, and click OK. AutoCAD scans the drawings in the folder; this process may take some time. The Content Explorer works best when you plan in advance.
When the process of scanning is done, or if the folder you want is listed, you can do one of two things:
If you know the name of the element, enter it in the Search box at the top of the Content Explorer.
If you know the location and name of the drawing, double-click the folder and navigate to the drawing. Double-click the drawing to display its elements.
When you see the element you want, such as a text style, drag it onto the drawing area to import it into your drawing.
Our reader, Doug, mentioned a 3rd simple method to easily import text and dimension styles from other drawings, which is to Copy/paste the text & dimension styles you want from one drawing to another. You can also 'insert' the drawing with the wanted data and just cancel out of the command once it asks you for an insertion point. This will bring in ALL data from the original drawing, ie. text, dim styles, blocks, etc.
Let us know which option you prefer: 1,2 or 3? Do you have any other tips for importing text or dimension styles? Leave a comment!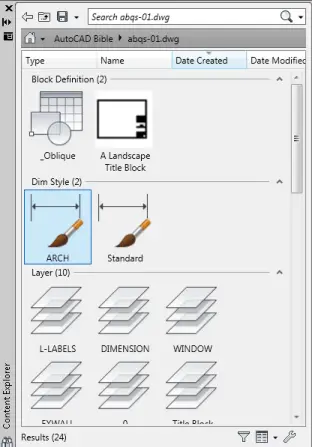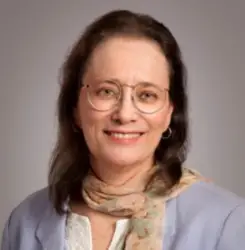 Latest posts by Ellen Finkelstein
(see all)