AutoCAD 2011 has three new commands that help you hide selected objects or isolate them (hide everything except the selected objects).
The ISOLATEOBJECTS command hides all objects except those that you select. After selecting objects, right-click in the drawing area and choose
Isolate> Isolate Objects.
The HIDEOBJECTS command hides selected objects. Select the objects, right-click in the drawing area, and choose Isolate> Hide Objects.
The UNISOLATEOBJECTS command undoes either of the previous commands, displaying objects that those commands hid.
For several releases, there has been a command to isolate objects by layer, the LAYISO command. By default, LAYISO locks and fades the other layers (objects not on the same layer as the object you selected). You can use the Settings option to turn those layers off instead.
The LAYUNISO command reverses the effect of the LAYISO command.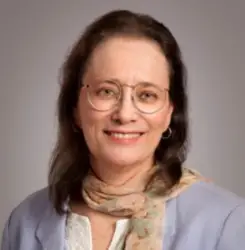 Latest posts by Ellen Finkelstein
(see all)