The dimension measurements in your drawing use a specific unit, whether millimeters, inches, or something else. But it's common to need to show a second unit — perhaps a metric measurement if you're using inches, or vice versa.
You define an alternate measurement on the Alternate Units tab of the Dimension Style dialog box. For more information about using this dialog box, see my tutorial, "Create an architectural dimension style."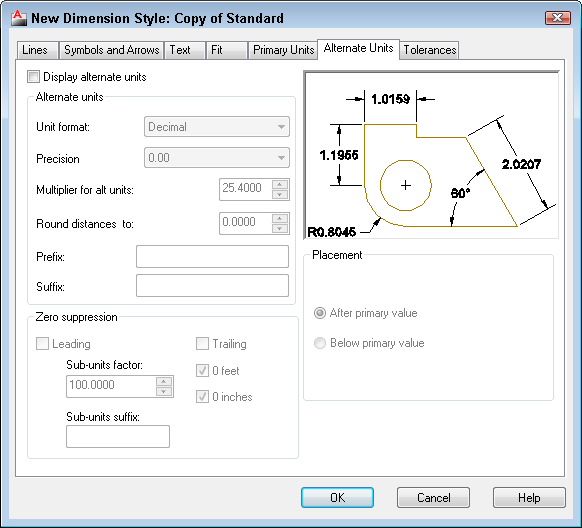 Here are the steps to specify an alternate unit:
Choose the unit you want from the Unit Format drop-down list.
Choose the precision (decimal points or fraction denominator, usually)
Notice the default 25.4 in the Multiplier for All Units text box. That's because I have a United States version of AutoCAD and there are 25.4 millimeters in an inch. Of course, if that's not what you want, change the multiplier value.
There are text boxes to add a prefix or suffix. These are useful if the unit won't be obvious. For example, if you main units are inches, you might want to add mm after your alternate units of milliemeters.
The Zero Suppression section of the dialog box allows you to keep certain standards, such as not including 0 inches before (leading) or after (trailing) a measurement.
Finally, on the right, specify if you want the alternate to appear after or below the primary measurement.
The settings you specify become part of the dimension style you are configuring.
Do you use this feature? What settings do you use?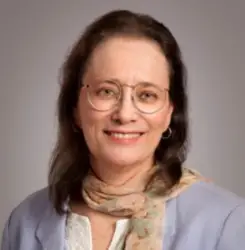 Latest posts by Ellen Finkelstein
(see all)