You should draw full size, but rarely do you plot at full size. That's because your models are not usually the same size as your sheet of paper. Therefore, you have to scale your drawing when you plot. There are a number of ways to do this, but here is the most direct method I can think of.
Click a layout tab. Usually, you'll see 1 default layout. You can delete or resize it. You can create new layouts on the Layout tab, in the Layout Viewports panel.
Select a viewport. To do this, you must be in paperspace. If you can't select the viewport, double-click outside it. The viewport border is heavy when you are in model space on a layout and returns to its normal width when you are in paperspace.
Open the Properties palette on the View tab, in the Palettes group, or use the keyboard shortcut, which is Ctrl+1.
Under the Misc heading, click the Standard Scale item; then click the down arrow to expand the list of scales. If you aren't sure which scale you want, pass your cursor over some of the scales to see the result in the viewport. Choose the scale that fits your objects the way you want. Most people are required to use standard scales, but you can use the Custom item and make up your own if you want.
Once you have set the scale, you should lock the viewport. you can do this in the Properties palette, changing the Display Locked item's value to Yes. A quick way is to click the Lock/Unlock button on the status bar, next to the VP Scale pop-up list.
How do you create a scale for your viewports? Leave a comment!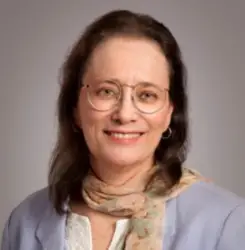 Latest posts by Ellen Finkelstein
(see all)