Sometimes you need to create a closed polyline from several existing objects that don't meet end to end.For example, let's say that you want to draw a polyline from the inside border created by the rectangle and two circles.
The BOUNDARY command is a very easy way to do this.
Start the BOUNDARY command to open the Boundary Creation dialog box. Notice that the default object type is Polyline. You can also choose to create a region. Click the Pick Points button and click inside the closed boundary. Press Enter and you're done!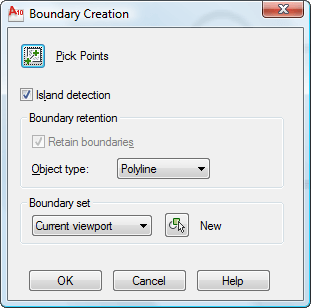 Watch the video.
Note: If the objects do meet end to end, you can start the PEDIT command. At the Convert Lines, Arcs and Splines to polylines [Yes/No]? prompt, use the Yes option.
At the Enter an option [Close/Open/Join/Width/Fit/Spline/Decurve/Ltype
gen/Reverse/Undo]: prompt, use the Join option to join the individual polylines into one.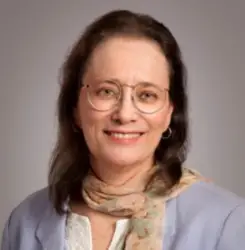 Latest posts by Ellen Finkelstein
(see all)