Recently, a subscriber asked me, "How do I change my screen from white to black?" Many of you know the answer, but I realized that I don't have this on my website anywhere, so I thought I should add it.
Start the OPTIONS command. An easy way is to right-click anywhere in the drawing area or command line area and choose Options.
Click the Colors button.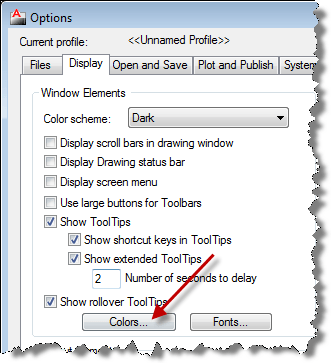 In the Drawing Window Colors dialog box, choose the Context on the left, the Interface element in the middle, and a color from the Color drop-down list. To change the screen color in the 2D Drafting & Annotation workspace, choose 2D Model Space and Uniform Background. This is where most people change the background from white to black or vice versa.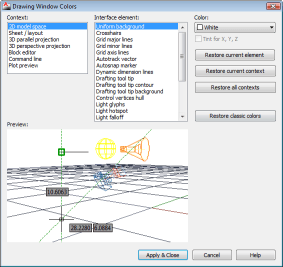 Here are some other color changes you may want to make:
Autosnap Marker. If you change the background color, this may not show up clearly against the new color.
Autotrack Vector. Again, you want to make sure that the color contrasts with the background.
3D background colors. For the 3D Perspective Projection, which you see in the 3D Modeling workspace and when you use the acad3d.dwt (or similar) template, AutoCAD creates a horizon using several colors. You can change the Background Ground Origin element to a light gray and the other related elements still work well. Again, check the Autosnap Marker and Autotrack Vector for good contrast.
There's a fierce discussion about which is a better background, white (or off white) or black. People feel strongly about this issue. AutoCAD has changed the default background several times recently. What colors do you use?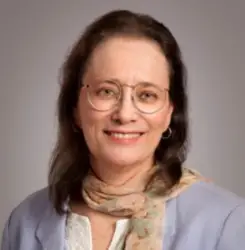 Latest posts by Ellen Finkelstein
(see all)