Another year, another AutoCAD release. Autodesk has been pretty reliable that way for years.  Here's my list of new features — along with my opinion, when I have one.
New way to start — and switch among — drawings
Several times, Autodesk has tried to add a "front" to AutoCAD. Remember the Today page? Then they take it out. Here's what you now see when you start AutoCAD.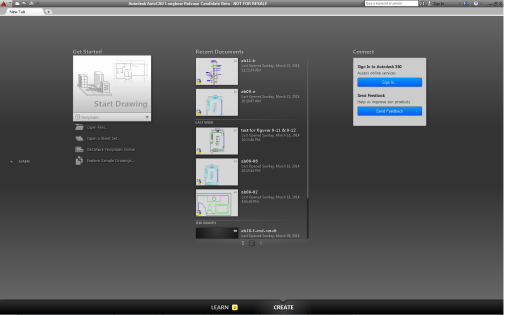 You're actually on a tab that's called New Tab. More about that in a minute.
At the bottom are two links. By default, you're on the Create page. If you click the Learn link, the page slides to show you some training videos, tips, and online resources.
On the Create tab, there are 3 columns:
Get Started: Here you can click Start Drawing or choose a template, open files,  open a sheet set, get more templates online, and explore sample drawings.
Recent Documents: Here you see thumbnails of recent drawings that you opened. You can click one to open the drawing.
Connect: here you can sign in to Autodesk 360 or send feedback.
If you click Get Started, Drawing1 opens and there's still a tab at the top. You can click the New Tab button (it looks like the New Tab button on your browser) to get the same 3-column screen you see when you open AutoCAD — there you can start a new drawing or open and existing one. By the way, layout tabs similarly have a New Layout button.
The big deal is that each drawing that you open, whether from a tab or by using the OPEN command, has its own tab. Now it's really easy to switch among drawings.

What I think: I'm not a big fan of "covers." But I love the new tabs.
Animated help
In the Help system, if you click the tool you want to use or its Find link, an animated arrow shows you where the tool is on the ribbon. If the tool isn't on the ribbon, a message tells you which ribbon tab and panel it's on.
This is helpful for newbies.  In fact, anyone might use this feature for tools that aren't on the ribbon, because it seems like they keep taking stuff off it! For example, the View tab, although it has plenty of room on it, doesn't show the following panels:
So the tool will tell you where to find the ZOOM command on the ribbon, for example, as you see here.
To display any of the missing panels, right-click in a gray area of the tab and choose Show Panels. Then choose a panel.
By the way, they've taken several buttons off the status bar, too. To get them back, click the Customization button at the right end of the status bar and choose the button that you want to see.
What I think: As I said, this is helpful, although I don't like that so much has been taken off the ribbon.
Check out this free dynamic block tutorial
Plus get free tips in our AutoCAD Tips Newsletter!
Get a free tutorial on creating a complete dynamic block, including a drawing to practice on. You'll make a movable chair, resizable desk, and more. PLUS, the highly-acclaimed AutoCAD Tips Newsletter will keep your skills up to date!
New color schemes
There's a new dark color scheme. It's supposed to minimize eye strain. To change it, start the OPTIONS command and on the Display tab, choose the Light option from the Color Scheme drop-down list.
OK, I'm getting old and my eyes aren't as good as they used to be, but I find the dark scheme doesn't have enough contrast and I can't distinguish anything. So I changed it to light. I still have trouble reading the black ribbon tab names against the dark gray background. Talk about lack of contrast!
What I think: Let me rant here. Autodesk changes its interface almost every year. I should know, because it means I have to redo zillions of screenshots for my book each year. Mostly the changes are unnecessary — the don't help anything. Really. I hate the dark color scheme and even the light one doesn't work well for me.
Insert blocks from the ribbon
If you have blocks stored in the drawing, you can insert them from the ribbon. What could be easier? You can do the same for dimensions, mleaders, text, tables, and table cells.
What I think: Nice!
New selection look and lasso selection
Selected objects look different. Instead of being dashed, they are thickened and highlighted.
Lasso selection is a new way to select objects. You click in a blank area and drag around objects. Release the mouse button when you're done. Anything that crosses the lasso boundary is selected.
Watch the video:
Command preview
You can see the result of TRIM, EXTEND, LENGTHEN, BREAK and MATCHPROP commands before you select the objects to see if the result will be what you want. This should reduce the number of undo operations that you have to use. For example, when you are trimming an object, after specifying the cutting edge, you can hover the cursor over the object you want to trim and see the result before selecting the object.
What I think: Very helpful!
Cursor badges

When you are doing certain operations, there's an icon, called a badge, at the cursor to let you know what operation you're doing. For example, you'll see a quesrtion mark badge for LIST, ID, and other inquiry tools. You'll see an X when you use the ERASE command. Likewise, there are badges for COPY, MOVE, SCALE, and ZOOM.
The crosshairs no longer appear inside the pick box so you can more easily see what you're picking.
What I think: I really don't see the use for the badges. I always know which command I'm using. In fact, it's easier for me to remember which command I'm using than to remember what the badges mean. But I like the empty pickbox.
New viewport controls
You can more easily resize model space viewports by dragging on their boundaries.  The active viewport is more clearly delineated with a light blue boundary. You can press Ctrl and drag to split a viewport or remove a viewport by dragging its boundary to the edge of the screen.
New Mtext features
Bullets and numbering are automatic. AutoCAD automatically switches your case if you press the Shift key while Caps Lock is turned on. Subscript and superscript text is easier to create with new buttons on the Text Editor ribbon.
There's a Match Properties button in the Mtext Editor to make it easier to copy Mtext properties.
Fractions are easier, too. You just type a forward slash and AutoCAD stacks it. While editing the text, you see a stacking icon and you can click it to control the fraction.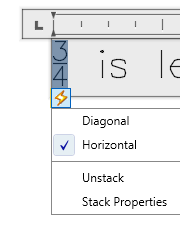 The new TEXTALIGN command lets you align multiple single-line text or Mtext objects. This isn't left or right aligning; it's aligning the text objects with each other to that they don't look sloppy.
Geographic location enhancements
The geographic location feature lets you set the geographic location from a map. (If you want to access online map data, you need to be signed into your Autodesk 360 account.) Using online data lets you specify a location and place a marker by entering an address or zooming in on the map. You can also embed and plot map data. It's kind of like downloading Google maps into your drawing — at least for the area you specified.
And a few more…
Easier access to isometric drawing tools
Point cloud enhancements
A new translation framework (ATF) imports data from CATIA, Pro Engineeer, SolidWorks and other formats, supporting meshes, curves, object colors, and layers.
There's a new add-in, called Autodesk BIM 360.
You can create button images for the ribbon in PNG image format.
What do you like — and not like?
And what new features would you like to see? Leave a comment!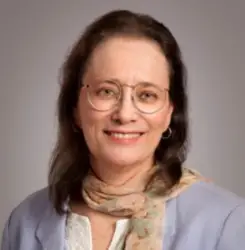 Latest posts by Ellen Finkelstein
(see all)