This is a guest post by Eric M. Hoover, who  is a Social Media and Content Strategist, building global marketing campaigns for a wide variety of brands. Eric has a fondness for automotive and architectural design, and previously developed website strategy for major automakers and renewable energy companies.  He was introduced to me by Anne-Charlotte Lambert of SEER Interactive, an SEO agency that works with Autodesk.

—————–
Computer aided design has been around since the early 80s, but it's never had as much of an impact on architecture, science and art as in in recent years. AutoCAD has been used to engineer some of the world's most elaborate buildings or and scale some of science's most intricate molecular models. Or, for some artists, it's the only way to efficiently design a giant dinosaur out of LEGOs. Whatever the industry – whatever the project – AutoCAD has made what once seemed impossible, probable. The potential to bring even more imaginative ideas to life is growing daily with avenues into stop motion, 3D printing and more.
Check out how AutoCAD is making waves in industries around the world.
Virtual cinematography worlds
Think back to the '80s when special effects first took hold of the film-going public's eye. Fast forward to the 1990s when video game systems such as SEGA Genesis and Super Nintendo — and later the Playstation and N64 –transformed graphics from flat 2-dimensional sprites into beautiful, 3D renderings. What seemed like such a big breakthrough then pales in comparison to today's CGI and virtual cinematography. Whole new worlds have been created using 3D animation that looks impossibly real to the human eye. For the first time ever, filmmakers and video game designers truly have no boundaries when it comes to replicating their imagination. All they have to do is dream a special effect and, with computer-aided design, they can finally create it. As an example, see this article on how Autodesk is developing virtual production with James Cameron and Weta Digital.
 Wheelchairs
Wheelchairs, in some form, have been around for centuries. While nothing quite as technologically advanced as the X-Men's Professor Xavier's hover chair has been created just yet, AutoCAD is making huge breakthroughs in the industry for paraplegics. One such innovation is Magic Wheels. Going up and down steep inclines is taxing and often problematic for even the strongest wheel chair users. However, Magic Wheels integrates a user-centered design and mechanical engineering features such as dual gears, brakes and hill-holding technology into a lightweight wheel drive and hand rim. With Magic Wheels, the painstaking process of wheelchair users manually wheeling themselves around could be a thing of the past.
This video is a basic operation guide for MagicWheels.
Sports Shoes
From the original handcrafted waffle-like design to 3D printed kicks, Nike has always been a pioneer at the forefront of sportswear. With AutoCAD, the manufacturing giant continues to innovate by creating sports shoes influenced by the player's unique game, biomechanics and movement of the player. Sneakers simply aren't simply shoes anymore — they're an extension of the player that maximizes performance in a way never imagined before.
Molecular renderings and human organs
Forget about the Tinker Toy models you created in high school chemistry class. AutoCAD may actually have its biggest influence and beneficial impact in advancing the field of science. For example, a 3D-printed 10,000,000:1 rendering of DNA-RNA transcription was created using specific data that was fed into AutoCAD at Harvard University. This type of breakthrough has already led to functioning 3D printed organs, such as hearts, lungs, and more. Who needs the Fountain of Youth when you can simply map, print and implant new, functional organs? Read how Autodesk and Organovo teamed up to bring printable human organs closer.
Bridges
Well, you probably did know that AutoCAD could be used to design bridges, but this is an interesting story. During its infancy, skeptics were worried that the San Francisco Bay Bridge, the world's largest suspension bridge, wouldn't be able to support the strain of rush hour commutes. Read how the California Department of Transportation silenced the critics by sharing detailed 3D visualizations using computer aided design to validate that the project was viable and ultimately safe.
What's next?
These are just a few of the achievements that AutoCAD has helped bring to fruition. As time goes by, there will undoubtedly be many more imaginative uses for this software, helping to bring out the best in tomorrow's most innovative minds.
What innovative ways are you using AutoCAD? Or perhaps you can share a link to an interesting story of how AutoCAD has been used. Leave a comment!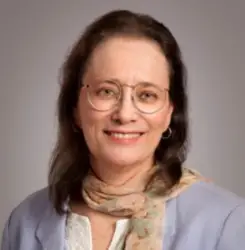 Latest posts by Ellen Finkelstein
(see all)