When you're ready to lay out your drawing for plotting, you'll start working with layout tabs. Here are some tips to make this task easier.

Rename a layout tab by double-clicking it, then just type the new name and press Enter. And remember, you should name your layouts something other than Layout1, Layout2, etc.
Move a layout tab by dragging it to a new location. To copy, press Ctrl and drag. Then rename it.
To move through the layouts from left to right, press Ctrl+Page Down. From right to left, Ctrl + Page Up. This doesn't cycle around, so when you get to the end, you have to go the other way.
Right-click a layout tab to do the following:
Create a new layout
Create a layout from a template. The Select File dialog box opens. Choose a DWG, DXF or DWT file and click Open. AutoCAD imports everything on that layout, including viewports, existing text, the titleblock, etc.
Delete a layout
Rename a layout
Recent releases let you  hide the tabs (one release, I don't remember which one, even had this as the default). I don't recommend it because you lose the ability to use some of these tips. If you don't see tabs, right-click the button next to the MODEL/PAPER button on the taskbar and choose Display Layout and Model Tabs.
What are your favorite tips for working with layout tabs? Leave a comment!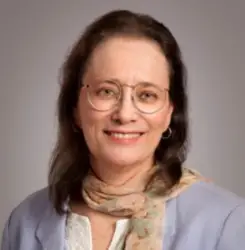 Latest posts by Ellen Finkelstein
(see all)