Do you sometimes want to know how many times you inserted the widget block in your drawing? Here's a quick way:
Display the Properties palette (Ctrl+1).
Click the Quick Select button at the upper-right corner of the Properties palette.
In the Quick Select dialog box, from the Object Type drop-down list, choose Block Reference. If you choose one of the blocks before you start, the Object Type will already be set to Block Reference
From the Properties pane, choose Name.
From the Value drop-down list, choose the name of the block that you want to count.
Click OK to close the Quick Select dialog box.
AutoCAD selects all the instances of the block. You can see the number in the Quick Properties panel or the Properties palette.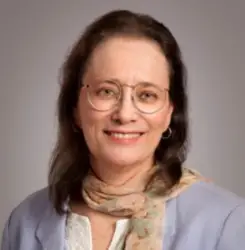 Latest posts by Ellen Finkelstein
(see all)