Gradients are a great way to easily make a 2D drawing look like a presentation drawing done in Photoshop or Illustrator. AutoCAD offers one- or two-color gradients and lots of variations.
Here are the steps to create a gradient:
Start the HATCH command. Depending on the release of AutoCAD, the Hatch and Gradient

dialog box

opens with the Gradient tab on top or the Hatch Creation tab opens. If you see the ribbon, choose Gradient from the Hatch Type drop-down in the Properties panel.
Choose your colors:
In the dialog box, choose One Color or Two Color. If you choose One Color, click the ellipsis button to choose a color and click OK. Then use the slider on the right to adjust the Shade/Tint slide. This lets you create a gradient that gradates to black or white. If you choose Two Color, select the second color in the same way that you chose the first one.
On the ribbon, click the Gradient Colors button in the Properties panel to toggle 1 or 2 colors. Then, choose a color from the color drop-down lists.
Choose one of the 9 gradient types from the dialog box or the Pattern panel on the ribbon.
By default, the gradients are centered. You can uncenter them by unchecking the Centered check box or button. You'll see the center in the 9 thumbnails move.
You can change the angle of the gradient using the Angle drop-down list or slider. Again, watch the thumbnails to see the results.
To let AutoCAD calculate a closed area, choose the (Add) Pick Points button. To select a closed object, click the Add Select Objects or Select button. In the drawing, either click inside a closed area or select an object, depending on the method you chose.
If you're using the dialog box, right-click and choose Preview from the shortcut menu. Right-click to accept the hatch. Press Enter or Esc to return to the dialog box. Otherwise, you see a preview immediately; press Enter or OK to end the command.
Here's a sample car, all filled with gradients.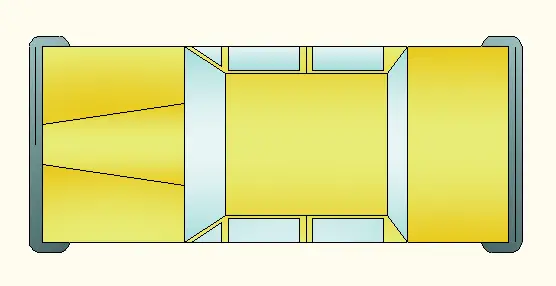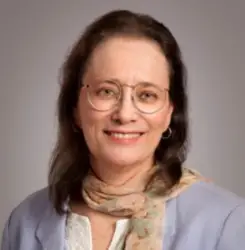 Latest posts by Ellen Finkelstein
(see all)