Object snap settings let you quickly choose geometric points on an object. For example, you can set up a running (ongoing) Endpoint object snap (osnap, for short), so that whenever you get near the endpoint of an object, you can snap to it.
But sometimes, object snaps get in the way, especially if you want to specify a point near, but not on, an object snap. Temporary overrides are very helpful, because you can turn off the running osnap just for a second, while you finish your task.
Temporary overrides require you to press and hold a key, or key combination. As long as you hold down the keys, the override works. As soon as you release the keys, your running osnaps are back again. Note that some of the overrides turn on an object snap, some turn it off, and others toggle it.
I find the first one, which toggles object snap mode, most useful.
Here are the temporary overrides:
Toggle object snap mode: Shift+A or Shift+ ' (apostrophe)
Turn on object snap mode: Shift+S or Shift+; (semicolon)
Turn off object snap & object tracking: Shift+D or Shift+L
Endpoint osnap: Shift+E or Shift+P
Midpoint osnap: Shift+V or Shift+M
Center osnap: Shift+C or Shift+ , (comma)
Toggle ortho mode: Shift
Toggle polar mode: Shift+X or Shift+ . (period)
Toggle object snap tracking mode: Shift+Q or Shift+ ] (

close

square bracket)
Note that each override has a left-handed and a right-handed option. If you use your right hand for the mouse (as I do, even though I'm left-handed), use the first option.
Print these out and attach them to the wall or a nearby bulletin board!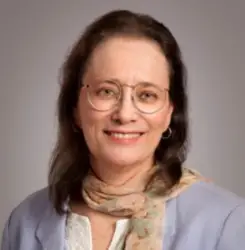 Latest posts by Ellen Finkelstein
(see all)