Several people have asked about inexplicably large files.
Kerry Overall wrote me,
I've seen unusually large CAD .dwg files. I had the same problem when a colleague stumbled onto a solution that greatly helped me. Open the drawing….wblock,   click on "Entire Drawing" and save it. I had a simple file that was 73mb and by doing this it reduced it down to 3mb.  And quickly , too.
The WBLOCK command writes (saves) the objects in a drawing as a new drawing. You can specify specific objects or the entire drawing.
A bonus is that you lose many settings in the current drawing. You can therefore use this technique to troubleshoot problem drawings that don't behave the way you want them to. It's often hard to ferret out the settings that might be causing the problem — such as system variables — so moving the objects to a new drawing can be an easy fix.
Here are the steps to reduce extremely large Autocad file with wblock command:
If you want, you can select objects in advance.
Type WBLOCK on the command line or choose Insert> Block Definition panel> click the Create Block drop-down arrow and choose Write Block. (It's easiest to just type it on the command line.) The Write Block dialog box opens. If you pre-selected objects, the number of objects appears in the Objects section of the dialog box.
To write the entire drawing, choose Entire Drawing at the top.
You can choose a base point. If you want to be able to insert the drawing (or the selected objects) using a base point on one of the objects, for example, click the Pick Point button and specify the base point.
In the Objects section, you can choose to retain the objects in the current drawing, convert them to a block, or delete them from the drawing.
In the Destination section, click the Ellipsis button and browse to the location where you want to save the new drawing. Give the drawing a name and click the Save button.
If desired, choose units from the Insert Units drop-down list. You can choose Unitless. You can even choose light years or parsecs if you're thinking really big!
Click OK.
If you did these steps to make your drawing smaller, go into Windows Explorer and check the size of the original and new drawings.
There are also many useful additional tips in the comment section. Go and check it out if this tip doesn't work for you.
What other techniques have you used to reduce the size of AutoCAD drawings? Leave a comment and share with others!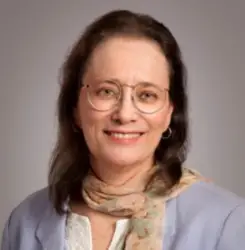 Latest posts by Ellen Finkelstein
(see all)