That's the subject in an e-mail I just received from a reader of my book, AutoCAD 2011 & AutoCAD LT 2011 Bible
I just had to share his comment with you, so I asked for, and received, his permission. Here's what he wrote:
"I can't tell you how long I've been trying to figure out Named Plot Styles but your book (AutoCAD 2011) did it!  Go to Pg 516 and read the last sentence under the heading "Named Plot Styles" near the top of the page – the light came ON! [The sentence is "Therefore, two objects of the same color can be plotted differently."]
While Named Plot Styles probably aren't for everyone they solve a particular problem I have in my practice and that is as an Electrical Engineer I am more often than not working over another Engineers' or Architects' drawing which I typically screen to about 40%.  Try that with .ctbs' when you're dealing with another's drawing that may have hundreds of layers and almost everything is a multi level block of some kind!
So, I'm also enjoying your many other insights throughout the rest of the book – it's SO MUCH more than a command reference – but it's that too.
Thank you for what you do,
Jack Terry, PE
ELECTRO Tech Engineering, Inc."
Thank you, Jack, for taking the time to write!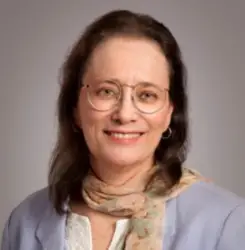 Latest posts by Ellen Finkelstein
(see all)