Transparency gives you the opportunity to create presentation-ready drawings. You can draw an object that is up to 90% transparent. Here you see some trees filled with a 60%-transparent solid fill.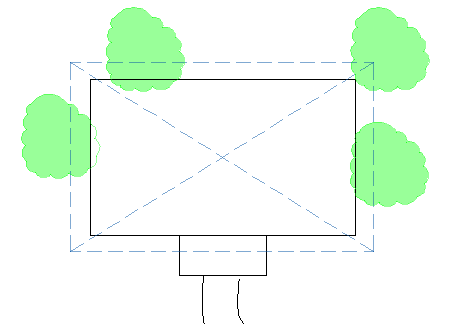 As with other object properties, you should use the Layer Properties Manager to create a layer and specify the transparency as a layer property. Here you see a red layer that is 75% transparent.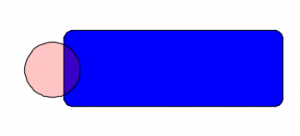 Transparency is pretty useless for the line that delineates an object, but is quite useful for a solid fill hatch or a gradient. Here you see the effect of a red 75%-transparent layer on top of an opaque blue layer. The result is purple at the point of overlap.
** As one of our readers point out – To show Transparency effect on your drawings, remember to check if the correct display mode is activated. Here is how –  Enter "TRANSPARENCYDISPLAY" in the command prompt, then enter "1" to activate.
To create an object with a partially transparent solid fill, follow these steps:
Open the Layer Properties Manager (the LAYER command).
Click the New Layer button and name the layer.
In the Color column for that layer, click the color swatch and choose a color.
Click in the Transparency column for that layer to open the Layer Transparency dialog box and type a value between 0 (completely opaque, the default) and 90 (mostly transparent). Then click OK.
Make any other changes that you want to the layer's specifications and close or collapse the Layer Properties Manager.
From the Home tab> Layers panel< Layer drop-down list, choose the new layer to make it current. (You can also do this after the next step.)
Draw a closed object.
Choose Home tab> Draw panel> Hatch.
In the Pattern panel, choose Solid.
At the Pick internal point or [Select objects/settings]: prompt, pick inside your closed object.
Press Enter to accept the solid fill and end the command.
Another useful comment from our reader is in relation to xref. The transparency functionality only works if it is set in the current drawings, not as Xref to another drawing. The work around is to copy with base point with all the data from the external file & paste it into the drawing.
Also, if you have trouble seeing the transparency setting after plotting to PDF, please make sure that you have checked "Plot Transparency" under Plot options.
Do you use transparency in your drawings? Why or why not?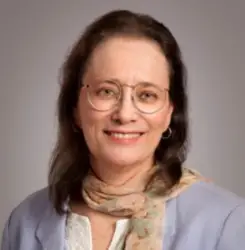 Latest posts by Ellen Finkelstein
(see all)