You can attach other drawings to the current drawing to facilitate the drawing process. For example, you can attach a floor plan to a drawing of an electrical layout to make sure that you put the outlets in the right location. These other drawings are called external references, or xrefs.
Sometimes, xrefs can be large. For example, you may only want to see one room at a time in the floor plan. Or the xref may contain an entire city block and all you want is one house.
For this purpose, you can clip xrefs so that you see only the portion you need. It's similar to cropping an image in an image-editing program, except that the process is temporary (you can undo it) and doesn't affect the original drawing at all. Whatever is outside the clipping boundary disappears until you turn off the clipping boundary.
Although many people don't realize this, you can also clip blocks that you insert into a drawing.
To clip an xref or block, use the XCLIP command. Choose Insert tab>Reference panel> Clip.
Select the xref or block and press Enter to end selection.
At the [ON/OFF/Clipdepth/Delete/generate Polyline/New boundary] <New>: prompt, press Enter to use the New option.
At the [Select polyline/Polygonal/Rectangular/Invert clip] <Rectangular>: prompt, you can do one of the following:
Press Enter to use the default Rectangular sub-option. Then specify two corners of the rectangle to clip the xref or block.
Specify the Polygonal sub-option and pick points to specify a multi-sided shape to clip the xref or block
Specify the Select Polyline sub-option. Then select an existing polyline to use as the clipping boundary.
Specify the Invert Clip sub-option to clip whatever is inside the boundary and then choose one of the three previous options to specify that boundary.
Here you see an xref with a polygonal clip.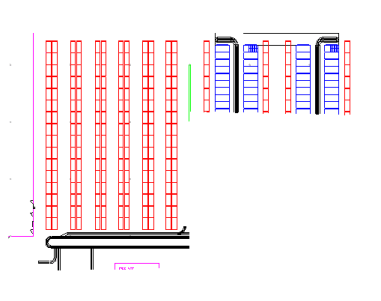 Once you have a clipping boundary, you can use the command again and choose the OFF option to re-display the entire xref or block. However, AutoCAD remembers the boundary, so you can use the ON option later on to turn it back on.
The Clipdepth option is for 3D drawings only and specifies front and back planes for the clipping boundary.
The Generate Polyline option draws a polyline from an existing clipping boundary, using the current layer and linetype. You can then edit that polyline using the PEDIT command if you want to redefine the clipping boundary later.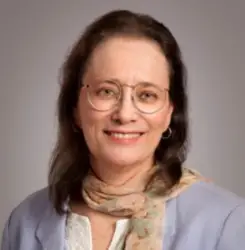 Latest posts by Ellen Finkelstein
(see all)