The most obvious problem is that you can't open a drawing. Here are some techniques to try:
Rename the drawing's BAK (backup) file by changing its filename extension to .dwg and see if you can open that.
Find any

temporary files

(auto.sv$ by default) and rename them with a DWG extension and try to open them.





Open a new drawing and try to insert the drawing (use the INSERT command). If it works, EXPLODE the drawing after you insert it. Then use the AUDIT command.
Open a new drawing and try to insert the drawing as an external reference. (Choose Insert > External Reference.) Then use the AUDIT command.
If the drawing crashes just when it seems to be almost loaded, try again but this time press Esc repeatedly until the loading is complete. This procedure stops the regeneration of the drawing, which may be causing the crash. Then use the AUDIT command.
Finally, try the RECOVER command. Open a new drawing and choose File > Drawing Utilities > Recover. Choose the drawing from the dialog box and click OK. Actually, there's no harm in using RECOVER first and then trying the other techniques.
If you can open a drawing but get an error message, use the AUDIT command, which you can find right next to the RECOVER command on the File menu. AutoCAD tries to correct any errors.
Check out this free dynamic block tutorial
Plus get free tips in our AutoCAD Tips Newsletter!
Get a free tutorial on creating a complete dynamic block, including a drawing to practice on. You'll make a movable chair, resizable desk, and more. PLUS, the highly-acclaimed AutoCAD Tips Newsletter will keep your skills up to date!
Timothy Keyser suggests setting the AUDITCTL system variable to 1 to create a log file of the results of the AUDIT command in your working folder with the same name as your drawing and a filename extension of .adt. He notes that this report is overwritten every time you use the AUDIT command, so it you want to save it, move it to another folder or rename the file. You can also send this file to Autodesk to help them troubleshoot your drawing.
If you can't correct some settings, and it's driving you crazy trying to find them, select everything in the drawing and choose Edit > Copy to copy everything to the Clipboard. Open a new drawing with a template you know and trust and choose Edit > Paste. You can also open a new drawing with the Start from Scratch option to open a drawing with as few settings as possible. Another technique is to use WBLOCK to save all the objects in the drawing as a new drawing file. This is similar to the previous technique.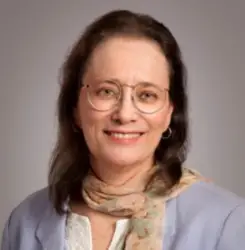 Latest posts by Ellen Finkelstein
(see all)