Just the very name DDEDIT brings back old memories! Once upon a time, DD was used to indicate that the command opened a dialog box. Now, it seems that there are only 3 left — DDEDIT, DDVPOINT, and DDPTYPE — listed in the alphabetical list of command in AutoCAD's Help.
But there is no long a dialog box for DDEDIT. (The other two commands do open a dialog box.)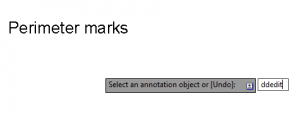 Editing single-line text
When you create single-line text (DTEXT) and double-click it, you can edit it in place, meaning you can simply type your correction. Nevertheless, AutoCAD starts the DDEDIT command. When you press Enter, you see the Select an annotation object or [Undo]: prompt. DDEDIT continues to prompt you to select another annotation object to edit (it doesn't have to be DTEXT), making it easy to edit a number of text objects at once.
If you want, you can start the DDTEXT command first, but why do that? In fact, I couldn't find the command on the ribbon at all! You can select the text, right-click in the Drawing area and choose edit, but that's very roundabout.
Editing multi-line text (Mtext)
On the other hand, when you double-click Mtext (multi-line text), AutoCAD starts the MTEDIT command. As with the DDEDIT command, you do your editing in place. When you're done, click outside the editor to end the command. There's no prompt to edit another text object.  So, the question arises, can you use DDEDIT on Mtext if you want to edit several Mtext objects in a row?
The answer is yes. Type DDEDIT on the command line. At the prompt, select your first Mtext object and edit it. Click outside the editor to end editing. DDEDIT repeats the prompt so that you can select another object.
DDEDIT is especially good when you want to edit both DTEXT and Mtext objects in one pass.
Do you use DDEDIT? Leave a comment!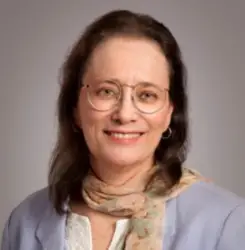 Latest posts by Ellen Finkelstein
(see all)