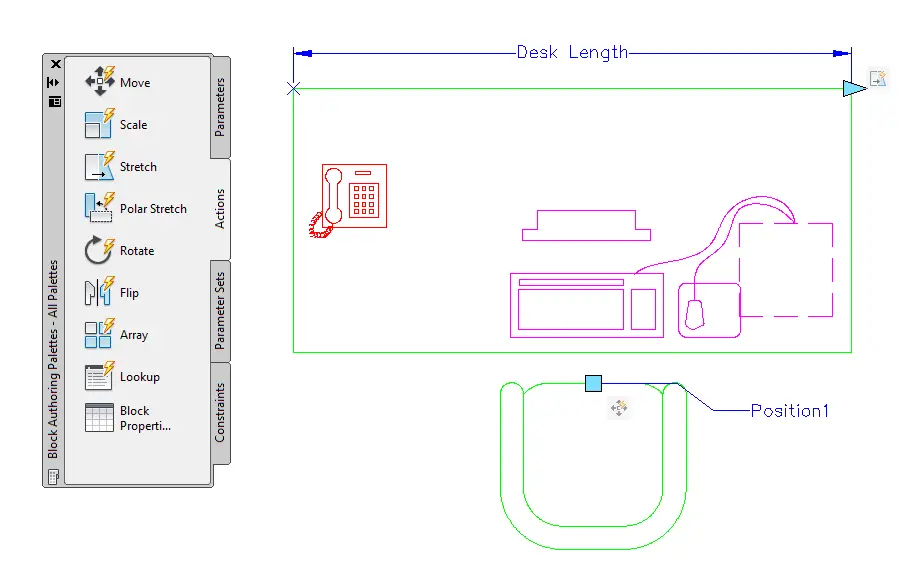 I've written posts about how to create specific types of dynamic blocks and about some of their features, but I've never explained when and why you would use a dynamic block.
If you have a block library that contains variations on an object or component and you insert them at various scales and rotations angles, you can probably save a lot of time with dynamic blocks. For example, you may have a desk that comes in various lengths. You can create one dynamic block to replace all the individual variations.  Moreover, your dynamic block will give you even more flexibility to add additional lengths.
It takes some time to define a dynamic block — of course, simple ones take less time but complex ones can take a long time. For this reason, the most common use for dynamic blocks is to create a block library. That means you don't usually define  dynamic blocks for your current drawing. Instead, you create them and save them to use in future drawings.
But if  you'll need to draw several components in variations in your current drawing, you can create a quick dynamic block to save yourself some time.
The first part of the process of creating dynamic blocks is to define the block. Here's an overview of the workflow:
In your block library drawing or a new drawing, create the block.
Choose Home tab> Block panel> Block Editor (BEDIT command) or just double-click the block. In the Edit Block Definition dialog box, choose the block, and click OK to open the Block Editor. (You can also start the BEDIT command, name the block, and create the objects in the Block Editor.)
Add parameters and associated actions, or geometric parametric constraints.
Save the block definition in the Block Editor.
Close the Block Editor.
If the drawing will contain just this block, use the BASE command to set the drawing origin where you want the insertion point to be, usually somewhere on the block. You do this when creating a block library that has one block per drawing.
Save the drawing.
You may want to follow this process for any number of blocks. When your blocks are defined, do the following to insert your dynamic blocks:
In your current drawing, either use the INSERT command to insert the drawing containing the block, or use the DesignCenter to choose the block from within the drawing.
Select the block to see its special grips. These grips show you where you can modify the block.
Usually, you click and drag a grip to modify the block. Some dynamic block parameters involve choosing a visibility or option from a drop-down list or table.
Here you see the process of stretching the desk length.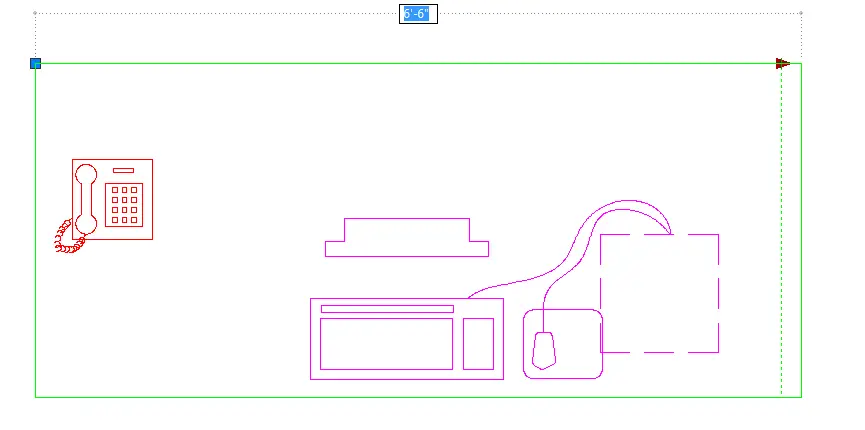 When and why do you use dynamic blocks? What is your process for creating and storing them?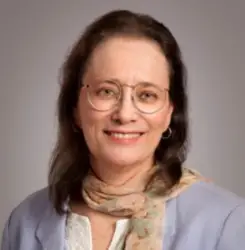 Latest posts by Ellen Finkelstein
(see all)