AutoCAD can export to STL format which is what some 3D printers use.
Choose File (the Application button), Export, Other Formats and choose Lithography (*.stl) from the Files of Type drp-down list. Then select the objects that you want to include. There's also an option Application button, Publish, Send to 3D Print Service.



from http://www.3dartistonline.com/news/2011/12/how-to-make-a-model-for-3d-printing/
With a 3D printer, we can create objects impossible to make as a single piece by other means of production. It is possible to print objects within objects, hollow parts, interconnected parts, moving pieces, complex twists, and intricate details.
There are numerous 3D printing technologies out there; stereolithography (SLA), selective laser sintering (SLS) and fuse depositing modelling (FDM) to name but a few, and each has pros and cons.
When you are considering preparing a piece for 3D printing – in this example, we'll be producing an object in ceramics – we must first consider the design constraints before we select the 3D printing process.
In the case of ceramics, the minimum wall thickness possible is 3mm; the maximum detail is 2mm. In other processes, such as SLS, the minimum wall thickness might be as thin as 0.7mm and the minimum detail as sharp as 0.2mm, so it's very important to know the process.
Something else to consider is cost – 3D printing is not necessarily a cheap process, so try to use as little material as possible.
Step 1 – Modelling
You can pretty much 3D print everything from organic ZBrush sculptures, mathematically complex models and sleek product designs, to your computer game avatar. Whatever you're designing, keep in mind the real world. Your 3D model will become an actual object, so you must consider dimensions, strength and gravity.
So, for example, if you want to 3D print a figurine, make sure it will stand on its own two (or however many) feet, or consider adding a base.
from http://www.3ders.org/3d-printing-basics.html#3d-software-for-beginners
If you're just getting started you can try some of 3D modeling software which can be downloaded for free.
Check out the more software in the free software list.
Commercial software such as CAD software AutoCAD and Pro Engineer, software packages Rhino, Maya, and SolidWorks are all pretty good for designing 3D models.
http://www.instructables.com/id/Design-and-print-3d-models/
The 3d printing service I use is called Shapeways. They have a large selection of materials and a great user support base, as well as frequent updates to their website and material library, and low prices. (Very important!) However, there are many options out there and it is up to you to decide which one you like best.
In 3d printing, two important issues to take into consideration are minimum wall thickness and detail. These measurements vary based on the printer used and the material used.
Minimum wall thickness is how thick the thinnest part of your object is. Your object has to be thick enough to print in the desired material. You also need to take into consideration how thick supporting parts of the model are. For instance, if I was to make a wine glass out of stainless steel (why not?) and I made the stem 1 mm thick, it wouldn't be strong enough to support a large structure above it. But if I changed the stem thickness to 5 mm, it would be much stronger.
Detail level is also important to take into consideration because 3d printers can only create detail down to a certain level. Just like regular printers, they do not have unlimited resolution. So you need to do some research about your 3d printer to determine how much detail your object can have. For moving parts you also need to take into comparison the clearance in between parts, to ensure they are not accidentally fused during the printing process.
All of this is based on what material you decide to use. Different materials have different minimum wall thicknesses and detail levels, as well as clearance thresholds.
Information regarding the different materials available via Shapeways, as well as specifications about detail, clearance, and wall thickness, can be found here andhere. Also be sure to check out their community forums for help and advice.
In order to print properly, you must export your model into the proper file format. Shapeways supports .stl, .dae, .x3d, .x3db, wrl, zip and x3dv. I usually export my models as .dae, simply because I know that it is a filetype that works.
The process for uploading a file to be printed varies based on what printing service you prefer. I will walk you through uploading a file to Shapeways.First you must create an account. Simply click the "Sign Up" button in the top right of the home page, and complete the signup as you would on any other website.
When you have completed signup, return to the home page. If you are not logged in, do so at this time. To upload your model, press the pink "Upload" button underneath your username (your username is displayed where the "Sign Up" button previously was.)
The upload process is fairly simple. Press "Browse" and select your file. Enter a title and a description. Then select which galleries and categories you want your model to be in, and add some tags. Check the two boxes at the bottom and press "Upload." within about 5 minutes you will receive an email telling you if your model was uploaded successfully or not. If it was unsuccessful, Shapeways provides some online tools to help you fix your problems.
Once you checkout it will take around 10 days (their shipping estimates may have changed since my last order) for your model to arrive.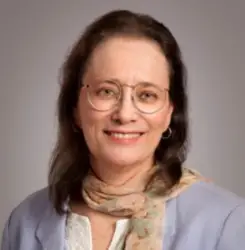 Latest posts by Ellen Finkelstein
(see all)