Tool palettes are a great way to store blocks and hatches for easy access when needed. But if you have only one instance of each block or hatch, you may find that the scale isn't right and the block or hatch comes in at the wrong size.
For example, you may need to change the scale of a hatch based on the plot scale you'll be using. You would set the plot scale in the Plot dialog box.
And some blocks are used in dimensions or other annotation, and you may change the dimension scale for a dimension style, which you do on the Fit tab of the Modify Dimension Style dialog box. You may want the block to match that scale.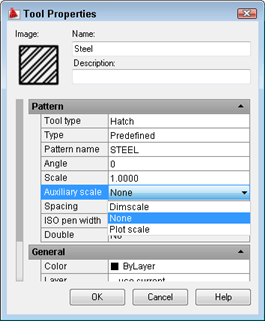 You could create a tool of the block or hatch at each of the sizes you use, but that might be overkill. Instead, you can automatically match the scale to the scale you're using in your drawing. Here's how:
Find the block or hatch on the tool palette.
Right-click the block or hatch and choose Properties.
Click the Auxiliary Scale item to display the drop-down list.
Choose Dimscale to change the dimension scale or Plot scale to change the plot scale.
Click OK.
Now, your block or hatch automatically scales to your dimension or plot scale.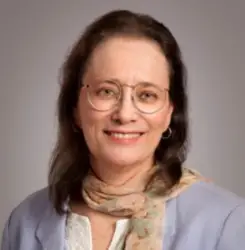 Latest posts by Ellen Finkelstein
(see all)