Do you ever want to know the best mouse for AutoCAD? I asked subscribers and readers like you and these 6 specific mice were the ones that were most recommended. They include programmable, 3D and compact mice. And a trackball. See what might work for you!
1. Logitech Trackman Marble Mouse
High-precision trackball features a comfortable thumb-controlled design that is ideal for extended right-handed or left-handed use. Large trackball improves control while reducing hand and wrist motion. Fingertip control allows fast, accurate cursor movement. Marble optical technology delivers smooth, ultra-precise tracking. Customize buttons with included MouseWare software. WebWheel software optimizes Web browsing. PC and Mac compatible Trackman Wheel includes a USB to PS/2 adapter.
2. 3Dconnexion SpaceNavigator Compact 3D Mouse
Compact and ultra-light, SpaceNavigator for Notebooks is the perfect travel companion for 3D designers and enthusiasts. Designed for mobile professionals and enthusiasts, the compact SpaceNavigator for Notebooks is only half the weight of its desktop counterpart. A small footprint makes it easy to use-even on airline trays-and a travel case makes transport effortless.
3. Logitech M570 Wireless Trackball
This hand-friendly wireless trackball lets you work and play wherever you want. No mouse to move around. No tricky keypad leaving your hand feeling cramped. Just roll the ball with your thumb and click.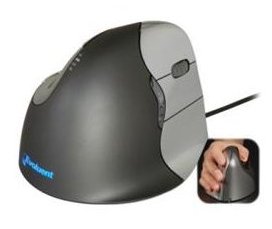 4. Evoluent VerticalMouse
A fellow AutoCAD user said, "I love my Evoluent Vertical Mouse (been using it for two or three years now). Much easier on the wrist than the conventional hand-over-the-top-of-the-mouse style. I use the corded one. I don't install the software, just plug it in and use it normal like (so no conflicts with my other software)."
It comes in 3 sizes, wired or wireless, and is available for left- and right-handers.
5. Logitech G602 Wireless Gaming Mouse with 250 Hour Battery Life

One newsletter subscriber likes that he's allowed to program all the 11 mouse buttons with keys and macros.
6. Logitech MX500 Optical Mouse
From the Amazon product description: It's the mouse you have to experience to believe! From here on in, you'll control your computer with ultimate precision. With its powerful MX optical engine, the MX500 responds to even your fastest movements instantly. Wide choice of button assignments and control adjustments
Do you have a favorite mouse to use with AutoCAD? Leave a comment! If you can add an Amazon link, that will help others buy it from a reliable source.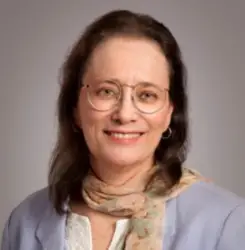 Latest posts by Ellen Finkelstein
(see all)