Multifunctional grips are small, contextual menus that let you edit the properties of an object or component. Use them to quickly edit objects.
For example, when you draw a rectangle, each vertex has multifunctional grips that let you add, remove, or stretch that vertex.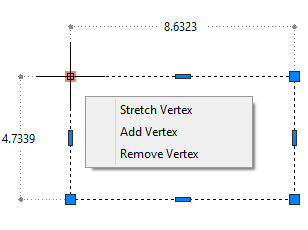 Similarly, an array has multifunctional grips that let you edit  the number of rows in a rectangular array or the angle between items in the polar array.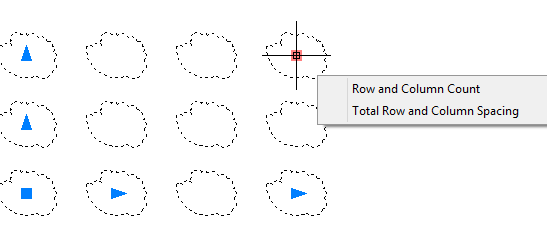 How to use a multifunctional grip
To use a multifunctional grip, follow these steps:
Select the object.
Hover over a grip.
Choose one of the options that appears.
You can also make a grip "hot" by clicking it and then right-clicking it. Along with the other shortcut menu items, you'll find the multifunctional grip options.
Multifunctional grips have been expanded since they were introduced. For example, the rectangle's center grip menu also lets you convert the side of the rectangle to an arc. Watch the video to see how it works.
Which objects have multifunctional grips?
The key to using the multifunctional grips is to know which objects have them. Here's a rundown:
2D objects: Lines, polylines, arcs, elliptical arcs, splines, arrays, and hatches. Also dimensions and multileaders
3D objects: 3D faces, edges, and vertices
Control multifunctional grips with a system variable
The GRIPMULTIFUNCTIONAL system variable lets you control how multifunctional grips work. The default setting is 3 which gives you the behavior I described above; it's a combination of the 1 and 2 settings. Here are the other settings:
0: Multifunctional grip options are not available
1: Access the options by pressing Ctrl to change grip behavior (Ctrl-cycling)
2: Access the options using the grip menu that you see when you hover over a grip
Are you using multifunctional grips?
Are you using this feature or is it new to you? Leave a comment and share your experience!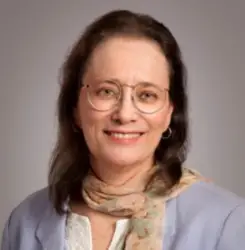 Latest posts by Ellen Finkelstein
(see all)