When you start an editing command, you see the Select objects: prompt. But AutoCAD doesn't explicitly tell you how to select those objects. In fact, this prompt has hidden options that you should know.

Here's a list of some of the most useful.
Last
One that I use often is Last. It selects the most recently created object. It's so common to create an object and then need to move or copy it. So I just start the editing command, type l and press Enter at the Select objects: prompt, press Enter again to end selection and continue.
Previous
Type p at the Select objects: prompt to select the same objects that you selected in the previous editing operation.
All
The All option selects all objects on thawed and unlocked layers in the drawing. It only selects objects in your current space (model or paper). It's really helpful for making mass changes. Just type all and press Enter. You can't just type a, because that's the Add option, which I explain in the next section.
Remove and Add
Sometimes you select too many objects and want to remove an object or objects from the selection set without starting over. You can type r and press Enter, then start selecting objects to remove. If you then need to add objects to the selection set, type a and press Enter.
However, pressing Shift and selecting an object has the same effect as the Remove option and I find that simpler.
You can also remove the last object you added to the selection set with the Undo option. (But if the last action you took was removing an object from the selection set, Undo adds it!)
What are your hidden selection tips?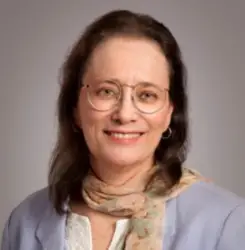 Latest posts by Ellen Finkelstein
(see all)