When you click either the Pan Realtime or Zoom Realtime button on the Standard toolbar, you can drag to pan or zoom. At this time, you're in a special mode and you need to press Esc or Enter to return to the command line.
If you don't like the result or just want to return to your original view, you could press Enter and then click the Zoom Previous button on the Standard toolbar, but this requires both hitting a key on the keyboard and then using your mouse to click the toolbar button.
I always find it awkward to have to use both the keyboard and then the mouse to accomplish something, so I was happy to discover that you can right-click in either Pan Realtime or Zoom Realtime mode and choose Zoom Original (even if you're panning) from the shortcut menu.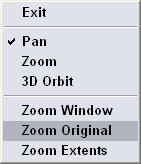 Definitely faster!
In 3D Orbit, you can do the same. Right-click while in 3D Orbit mode and choose Reset View.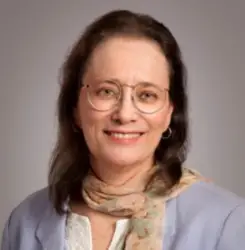 Latest posts by Ellen Finkelstein
(see all)