When you're drawing a line at an unusual angle, you may want to see how the angle looks. After you specify the first point, you can type the < (angle) symbol and then the angle you want to try. For example, <10.
This locks the next segment to that angle while you enter the length. This is called a polar override angle and you see the following on the command line:
Angle Override: 10
Now you can see what the angle looks like and move the cursor to various lengths to see where the line at that angle will go. To complete the segment, type the length and press Enter.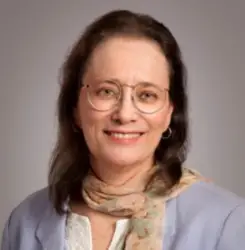 Latest posts by Ellen Finkelstein
(see all)