Do you ever print out draft plots on a black & white laser printer? If so, you may have found that the plots were in grayscale and some of your objects were such a light gray that they were hard to see. Instead, you'd probably like all objects to appear in full black.
Here's a simple technique to accomplish this task:
Start the PLOT command.
Click the More Options button at the lower-right corner of the dialog box to open the right side, shown here.
Click the drop-down list in the Plot Style Table section at the top and choose monochrome.ctb (or monochrome.stb). This is a plot style that prints everything in black, just what you want.
Make sure that the Plot with Plot Styles check box (a little further down) is checked.
Now, plot again and all your objects will be dark black.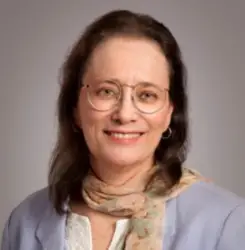 Latest posts by Ellen Finkelstein
(see all)