While you create your drawing, you may specify named views (View > Named Views) that display areas you'll want to show in a viewport on a layout (paper space).
When it comes to creating viewports, you can display a named view in a couple of ways. One, of course, is to double-click inside a viewport and choose View > Named Views. There you can choose the named view you want and make it current.
But you can also display a named view while you create the viewport, saving some steps. Here's how:
Choose View > Viewports > New Viewports to open the Viewports dialog box.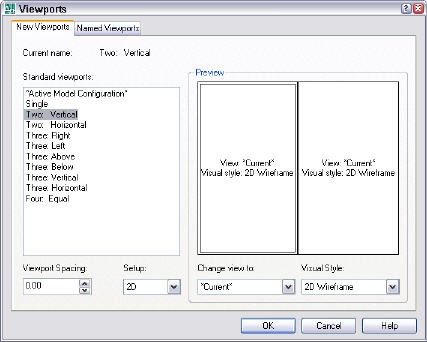 Choose the configuration you want. Then, for each viewport that you see in the preview, click it to make it active, and choose the named view from the Change View To drop-down list.
You can even choose a visual style for that viewport from the Visual Style drop-down list.
Click OK.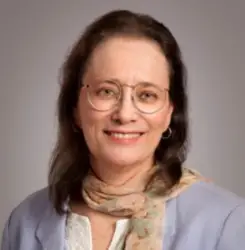 Latest posts by Ellen Finkelstein
(see all)