If you insert titleblock text for your drawings, you know that keeping that text updated and accurate can be a chore. Also, many people place drawing numbers and names in more than one place in a drawing, requiring extra work.
You can use fields to automate the insertion of titleblock text – or any other annotation in a drawing. Especially if you use the text over and over again, you can save time and improve accuracy. Examples are the current date, the drafter's initials, the company name and address, and so on.
In this tutorial, I assume that you're using MText for your titleblock text, but you can use the same technique with block attribute text.
Follow these steps:
You use the Drawing Properties feature to create custom properties. Choose the Application button> Drawing Utilities> Drawing Properties or choose File>Drawing Properties to open the Drawing Properties dialog box.
Click the Summary tab. If you can use any of these properties, start here. For example, you can use the Title field for the drawing name.
To add a custom field, c lick the Custom tab. Use a custom field for content that cannot use one of the fields that come with AutoCAD.
Click the Add button. In the Add Custom Property dialog box, enter a field name and value and click OK.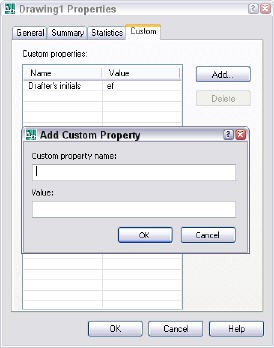 Repeat Step 4 for all of your custom fields.
Click OK to close the Drawing Properties dialog box.
To insert fields, start the MTEXT command and define the bounding box (or use the ATTDEF command to create an attribute definition).
In the

Text Editor

(or Value or Default text box of the Attribute Definition dialog box), right-click and choose Insert>Field. You can do the same in a table.
To find your custom fields most easily, choose Document from the Field Categories drop-down list. You'll see all your custom fields listed.
Choose the field you want, choose a format, and click OK.
Repeat Steps 7-10 for all your custom fields.
To use any of the fields that come with AutoCAD, again choose Insert>Field, choose a different category, field, and format.
Check out this free dynamic block tutorial
Plus get free tips in our AutoCAD Tips Newsletter!
Get a free tutorial on creating a complete dynamic block, including a drawing to practice on. You'll make a movable chair, resizable desk, and more. PLUS, the highly-acclaimed AutoCAD Tips Newsletter will keep your skills up to date!
Note: The CreateDate field creates an unchanging date field, based on today's date. The Date field creates a date field that always changes to display today's date.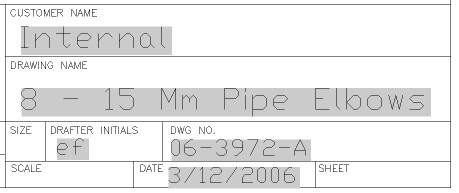 The gray background tells you it's a field; the background doesn't print.
You can save your custom fields in a template and have them available for any drawings based on that template.
AutoCAD comes with some very interesting and useful fields. Browse through the list to see if some might be useful for you. For example, choose Insert>Field, choose the Objects field category, choose the Object field, and click the Select Object button to select an object in your drawing. Now you'll see a list of properties that you can choose from. You can use this to create labels that display properties about your objects, such as the area of a circle or the coordinates (position) of any object.
Updated for AutoCAD 2012
How do you use fields? Leave a comment!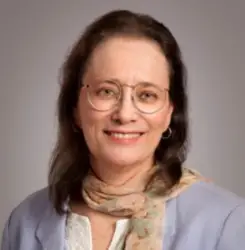 Latest posts by Ellen Finkelstein
(see all)