It's common to have closed figures inside other closed figures in AutoCAD drawings. When you hatch these shapes, you can specify whether or not the inner figures are also hatched. This becomes most important when you have 3 closed figures, one inside the other. In fact, you have 3 options for islands.
To set the options in AutoCAD 2011 and 2012, start the HATCH command to display the Hatch Editor tab. Expand the Options panel and choose an option from the Island Detection drop-down list.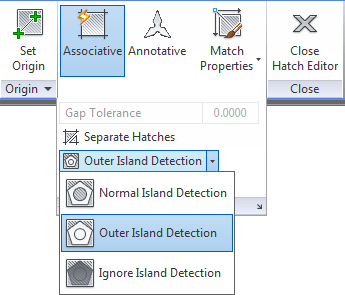 In earlier releases, expand the Hatch and Gradient dialog box by clicking the right arrow at the lower-right corner. In the Islands section, choose one of the options.
Here is the result of each option.
Outer Island Detection only hatches the outer-most closed shape.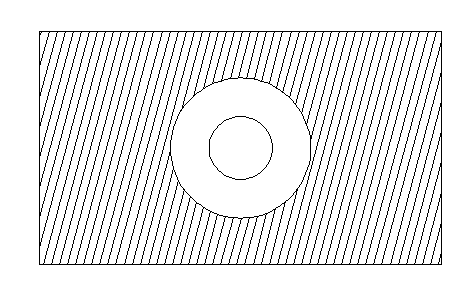 Normal Island Detection alternates between hatched and not hatched areas.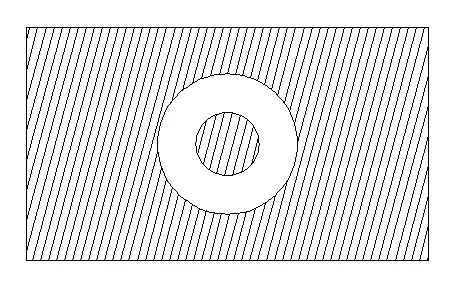 Ignore Island Detection ignores islands and hatches everything.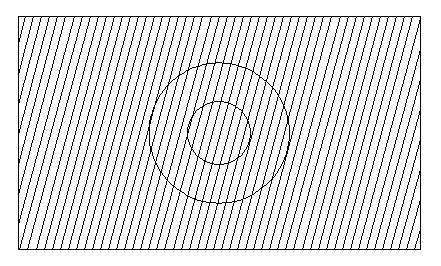 Note that text is counted as an island and isn't hatched, even if the island option would normally hatch the island. This example was done with Normal Island Detection, which would have hatched a circle, but the text wasn't hatched.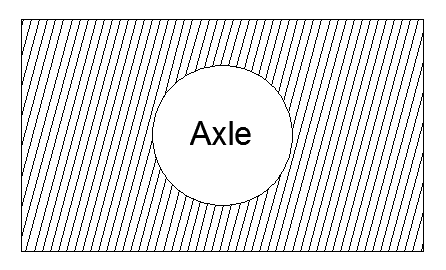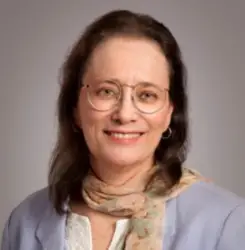 Latest posts by Ellen Finkelstein
(see all)