A reader asked how he could display data that was linked to an Excel spreadsheet. It might be easier to update the data in the spreadsheet or you might be keeping the data there anyway for other purposes. For whatever the reason, it can be very efficient to create a data link and display the data in a drawing.
Here you see a table with a revision history.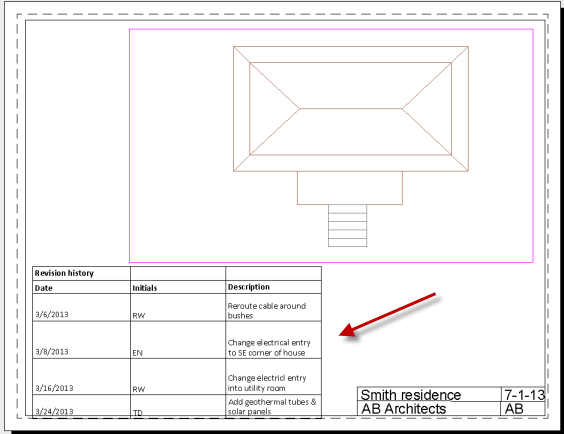 You can do this in a table fairly easily. Here are the steps. Below is a video tutorial of the same procedure.
On the Home tab, in the Annotation panel, click Table.
In the Insert Table dialog box, choose the From a Data Link option in the Insert Options section.
Click the Launch the Data Link Manager Dialog button to the right.
Click Create a New Excel Data Link option.
Give the data link a name and click OK.
Wait a couple of seconds until the New Excel Data Link dialog box opens. At the top, click the Browse button to browse for a file. Navigate to the Excel file and click Open.
Back in the New Excel Data Link dialog box, choose which sheet you want to link to and also choose Link Entire Sheet, Link to a Named Range, or Link to Range. If you choose the latter, enter the range in the format A1::B12. As long as the Preview checkbox is checked, you'll see a simple preview at the bottom.
Click OK 3 times to return to your drawing.
At the Specify insertion point: prompt, pick a point.
You can then select the table and make adjustments or format it.
Watch the video to see how these steps work. In the video, I also show you what happens when you change the data in Excel.
Draw and edit faster and easier with these top 25 productivity tips every AutoCAD user should know. Check out "Top Productivity Tips Every AutoCAD User Should Know" at http://www.ellenhelps.me/25-Productivity-Tips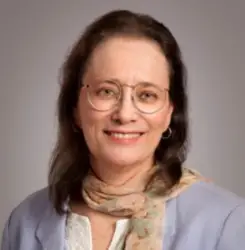 Latest posts by Ellen Finkelstein
(see all)