We all make mistakes, so we all need to undo tasks in AutoCAD. Here's a list of ways to undo actions. Please leave a comment to add to this list.
The UNDO command
Everyone knows about the UNDO and U commands.  Let's start with the U command. It undoes your last command (if possible–you can't undo certain actions such as saving and printing). You can also find it on the Quick Access toolbar. Finally, you can do what most people do — press Ctrl+Z.
But many people don't know about UNDO's options.
If you type undo on the command line, you see this prompt:
Enter the number of operations to undo or [Auto/Control/BEgin/End/Mark/Back] <1>:
To undo multiple operations, type the number of operations that you want to undo.
The UNDO command's  Mark/Back and Begin/End options help you group actions and then quickly undo the entire group.
When you use the Mark option, you set a start point. Then you perform some commands. To undo everything since you used the Mark option, use the Back option. You can set multiple marks and use the Back option to go back from mark to mark.
When you use the Begin option, you set the beginning of a group of commands. Then you use the End option to specify the end. Then, you can undo the group with the U command, because it's considered like 1 command.
The UNDOCTL system variable lists the UNDO command's setting. Here are its values:
0 UNDO is turned off
1 UNDO is turned on
2 Only one command can be undone
4 Auto is turned on
8 A group is currently active
16 Zoom and pan operations are grouped as a single action
32 Layer property operations are grouped as a single action
The UNDOMARKS system variable tells you the number of marks you have set.
Did you know that you can undo actions in the Properties palette, even if you didn't make the changes there? Right-click anywhere in the Properties palette except over a value and choose Undo. You can do this multiple times.
Let's not forget the OOPS command!
The OOPS command brings back the last object or set of objects that you erased. You don't have to use OOPS right away; you can use it after you've other commands.
Special commands for undoing actions
Here's my list of commands that exist only for undoing specific commands.
The LAYERP (Layer Previous) command undoes actions relating to layers.
The SURFUNTRIM command undoes SURFTRIM operations.
The SOLIDEDIT command's Body, Separate option undoes UNION if the objects are not touching.
Commands with Undo options
Many drawing commands have their own Undo options. Here's my list of drawing commands:
LINE, PLINE, SPLINE, 3DPOLY, WIPEOUT, TRIM, MLINE, POLYSOLID, and SOLIDEDIT (Body, Shell)
Here's my list of editing commands that have Undo options:
COPY, EXTEND, LENGTHEN, STRETCH,  all grip editing commands, FILLET & CHAMFER  (before you even do anything!), OFFSET, PEDIT, and SPLINEDIT.
Here's my list of informational and view commands that have Undo options:
MEASUREGEOM, MVIEW (Polygonal option), CLIP (Polygonal option), DVIEW, and VIEWBASE.
Resetting and restoring
Some operations let you reset or restore a situation. For example, using the CUILOAD command, you can either load or unload a CUIX menu file. You can also click the Restore button to undo changes to the customization file and the Reset button to undo all changes you have made and return the file to its out-of-the-box state.
What else can you think of? Leave a comment!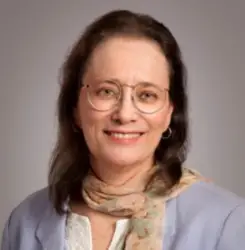 Latest posts by Ellen Finkelstein
(see all)