When you trim objects, the first prompt asks you for a cutting edge. Gerardo Martinez e-mailed me a reminder that you can press Enter (or right-click, depending on your right-click settings) to specify all objects as potential cutting edges.
Then you just select the part of the object that you want to trim and AutoCAD automatically trims it at the closest possible cutting edge.
So remember:
Start the TRIM command
At the Select cutting edges … Select objects or <select all>: prompt, press Enter.
Select the object(s) to trim.
There's another shortcut for trimming objects—the EXTRIM command. EXTRIM lets you choose an object and then one side of the object. Here are the steps:
Type extrim on the command line.
At the Pick a POLYLINE, LINE, CIRCLE, ARC, ELLIPSE, IMAGE or TEXT for cutting edge: prompt, select one of the listed objects.
At the Specify the side to trim on: prompt, pick on one side of the selected object.
What tips do you have for trimming objects? Leave a comment!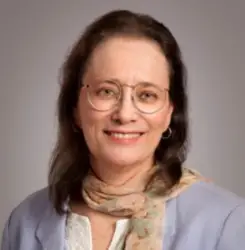 Latest posts by Ellen Finkelstein
(see all)