AutoCAD 2000 sets the default for the cursor at 5% of the screen. Many people like the old full-screen cursor. Abdul Nazar emails from India that you can change the cursor using this prompt.
Command: cursorsize
Enter new value for CURSORSIZE <5>: 100
You can also choose Tools>Options and click the Display tab. There you can type in a new cursor size or use the slider bar.
Bob Abernethy contributed a short AutoLISP file that toggles the cursor size from 5% to 100% and back again. He includes a bitmap file that you can use for a toolbar button. Download it.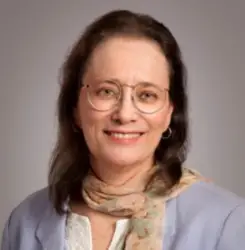 Latest posts by Ellen Finkelstein
(see all)