One of the new features in AutoCAD 2008 is data extraction. This might make you think of block attributes and data connectivity, but it combines features of both. It's both simple and powerful.
You start with the new DATAEXTRACTION command, or by starting the TABLE command and choosing the From Object Data in the Drawing (Data Extraction) option. Either way, the Data Extraction wizard opens.
Here are the basic steps:
Choose to start a new extraction or modify an existing one
Choose whether you want to include data from multiple drawings or just the current drawing. If you choose to extract data from multiple drawings, you can't choose objects in those drawings. You can add drawings individually, or add an entire folder. If you choose to extract only from the current drawing, you can then go back to the drawing and select objects.
Then you choose which categories of data you want, and further refine the selection by choosing properties within those categories. You can extract 10 categories of data from objects, although not every drawing contains all 10 categories. These are:
3D Visualization, including materials
Attributes
Drawing data, such as file name,

file size

, and more
Dynamic Blocks, meaning their properties
General, which means properties such as color, layer, etc.
Geometry, which includes X,Y coordinates, and other object-specific data
Misc, which includes block unit and closed/open status
Pattern, which means hatch pattern properties
Table, which is table properties
Text, which includes single or multiline text properties
Next you refine the data. You can create formulas, specify data format, and more using the right-click

shortcut

menu. You can also sort columns and link to external data.
On the next page, you choose whether you want to create a table, an external file, or both. You can create XLS, CSV, MDB, or TXT

files

.
Finally, you place the table, specify the file name and location, or both. Here you see part of a table that includes drawing information from an entire folder of drawings.
The data extraction table is linked to its objects. If you change the data, you're notified when you try to plot or publish a drawing. For example, if your table includes objects within a drawing and their X,Y coordinates, and you move one of those objects, you see the following
dialog box
when you start the PLOT command. You can then click Update to keep the table accurate before plotting.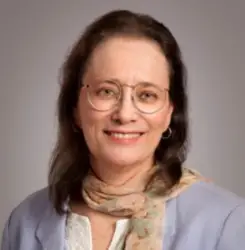 Ellen Finkelstein is the author of the best-selling AutoCAD & AutoCAD LT Bible, which started with R14. Ellen has written extensively on AutoCAD, including articles for Autodesk's website and features for AutoCAD's Help system. Ellen's first book was AutoCAD For Dummies Quick Reference.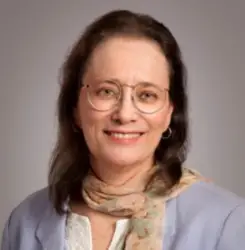 Latest posts by Ellen Finkelstein
(see all)