Have you ever had an editing operation go wrong? You know, you select the objects and move them, but AutoCAD snaps to the wrong location and now they're all in the wrong place.
Or have you selected some objects, and moved them, only to find that you moved more objects than you want to — or left some behind?
Of course, this happens to all of us.
Brian Glover offers this time-saving tip and it works for all releases of AutoCAD as far back as I can remember.
Undo the command (Ctrl + Z is the easiest way).
Restart your editing command.
At the Select objects: prompt, type p and press Enter. You'll have the same objects selected again.
If your objects ended up in the wrong place, just be more careful this time when choosing the destination.
If you left out objects, just select them now. If you included too many objects, press Shift and left-click (pick) them to remove them from the selection set.
You can retrieve previous selection sets for COPY, MOVE, STRETCH, ROTATE, SCALE, MIRROR and DRAWORDER. Let me know if it works for other editing commands–leave a comment!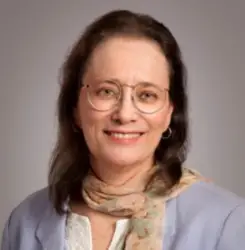 Latest posts by Ellen Finkelstein
(see all)